Revue Sessions: Junior Astronomers Perform "Touching War" (3/10/14)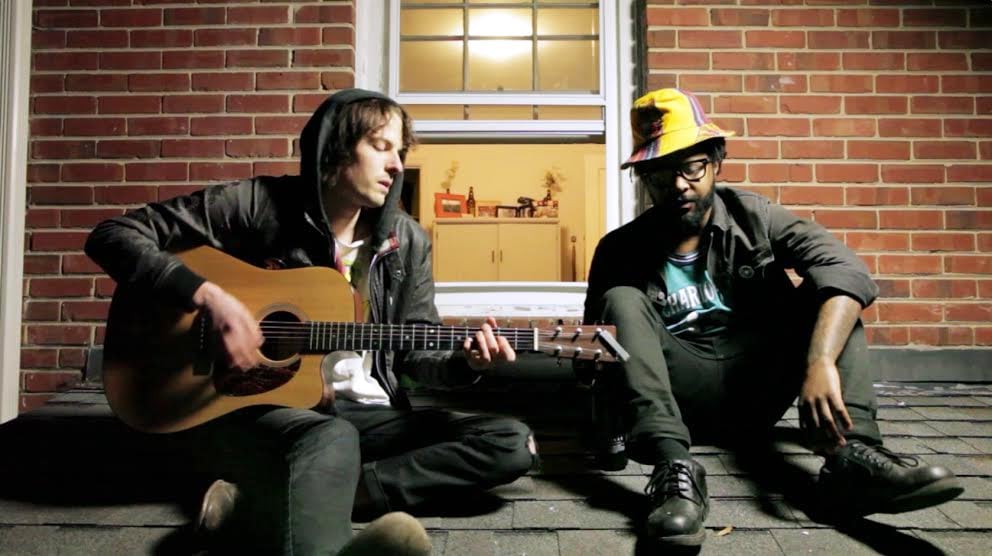 Somehow, I hadn't asked the question before we stood on a roof in Charlotte's Elizabeth neighborhood.
"By the way, what song do you guys want to play?"
Thankfully, Terrence Richards, singer for the Charlotte-based Junior Astronomers, had given it some thought.
You may remember "Touching War." It's the second track on the Queen City Compilation, a free mixtape from Charlotte magazine's February music issue. The studio version of the song, taken from the LP Dead Nostalgia, captures the indie rockers you'd see live—loud, energetic, and yet, personable. But in this video, it's the latter quality that's fully retained.
Guitarist Philip Wheeler trades a Telecaster for a Martin acoustic; Richards, gripping a bottle of red wine, takes it down an octave. The band formed in 2007, but the pair have known each other since high school. They know what to do, whether it's in a sweaty Brooklyn rock club or a stranger's roof in February. And as the foursome prepares to plug in again for an upcoming tour, the lyrics of the song remain relevant.
"['Touching War' is] about the struggle of the difference between focusing on physical intimacy and emotional intimacy," Richard said, back in December. "I was having a rough time getting close to people because all it felt like was [that] it was just about me physically being around, when I knew all too well that I'd be gone most of the time."
Catch the entire band on April 4, at the Neighborhood Theatre. You can find them on Twitter here.