Revue's Top Picks
Your very important weekend to-do list.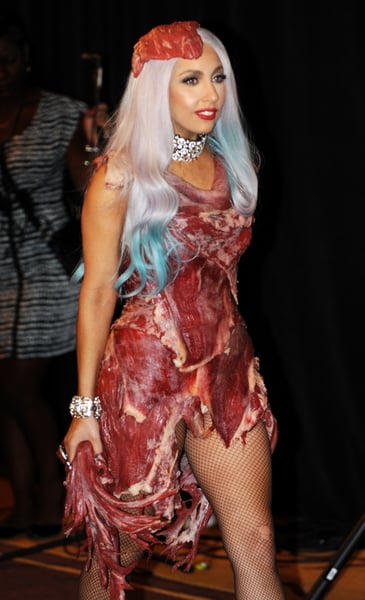 Bored Charlotteans: what are you doing, just sitting there, surfing the web? Yeah, we're talking to you. Don't you realize you have tickets to buy and plans to make? Now, straighten up, get a pen and a phone, and start making arrangements for one (or all) of Revue's Top Weekend Picks. We'll be honest: Revue just had too much trouble deciding what the best bets for this weekend were (no one should ever have to decide between Lady Gaga and Holy Ghost Tent Revival), so you get a bonus pick! Here they are:
The 39 Steps
Actors Theatre of Charlotte is making their season debut with this British story of seduction and espionage. The turn-of-the-century thriller novel by John Buchan was adapted by Alfred Hitchcock for a 1935 film, and subsequently turned into a comedic stage farce by Patrick Barlow. ATC Creative Director Chip Decker is directing this play about dear chap Patrick Hanney, who's tantalized one night by an undercover spy, who then dies in his flat. The ensuing, slapstick fallout features 150 characters played by 4 actors, so suffice to say that ATC's season opener will be a theatrical feat.
Alive After Five (last one!)
The final grope! You heard us right: the last of EpiCentre's 2010 Alive After Five is tomorrow night, meaning it's the last call to get your schmooze n' booze on. The best part? The featured band is, in fact, not a strange country or 70s cover band. Local indie rock/reggae/funk band Simplified will perform, an uncharacteristic (but welcome) finish to the summertime series.
Holy Ghost Tent Revival
Once you've lived up Alive After Five, it's time for repentance. And a less…well…uptown kind of concert. Holy Ghost Tent Revival produces a brand of foot-stomping bluegrass hard to find too far outside of the Louisiana bayou; the six-man group is complete with banjo, guitar, and a euphonium, which we assume they pawned off some old riverboat captain and are now bringing to the Neighborhood Theater. Plus, Paleface is opening, whom we probed with questions last Friday for our weekly Q&A.
Steambath
Carolina Actors Studio Theatre is also kicking off their season with a play that, psychologically, isn't as relaxing as its title suggests. Playwright Jay Bruce Friedman conjures a metaphysical steambath, where the main character wakes up after he dies. He and the other recently deceased spa patrons steam with both heat and regret over their past lives. We'll have gotten Alive After Five out of our systems by Friday night, so our intellectual curiosity (if not our confusion) might compel us to check out director Michael Simmons' latest handiwork.
Lady Gaga
We weren't kidding! She's really coming! Saturday night! We realize Lady Gaga concerts are no longer vegetarian-friendly (see latest outfit, pictured above), but it's bound to be the city buzz this weekend, and there are still tickets available at timewarnercablearena.com.
Tom Petty & The Heartbreakers
It breaks our hearts they only come once a year, only to ride off into the sunset on that open highway once again. That said, there's hardly enough classic rock in the Western Hemisphere to balance a Gaga concert, so this Petty visit is well-timed. Just the music itself makes us nostalgic for boy- and girlhood, not counting the delightful, devious feeling of heading out to a concert on a school night.