Revue's Weekend Picks
Another broadcast of Revue's best bets for your weekend.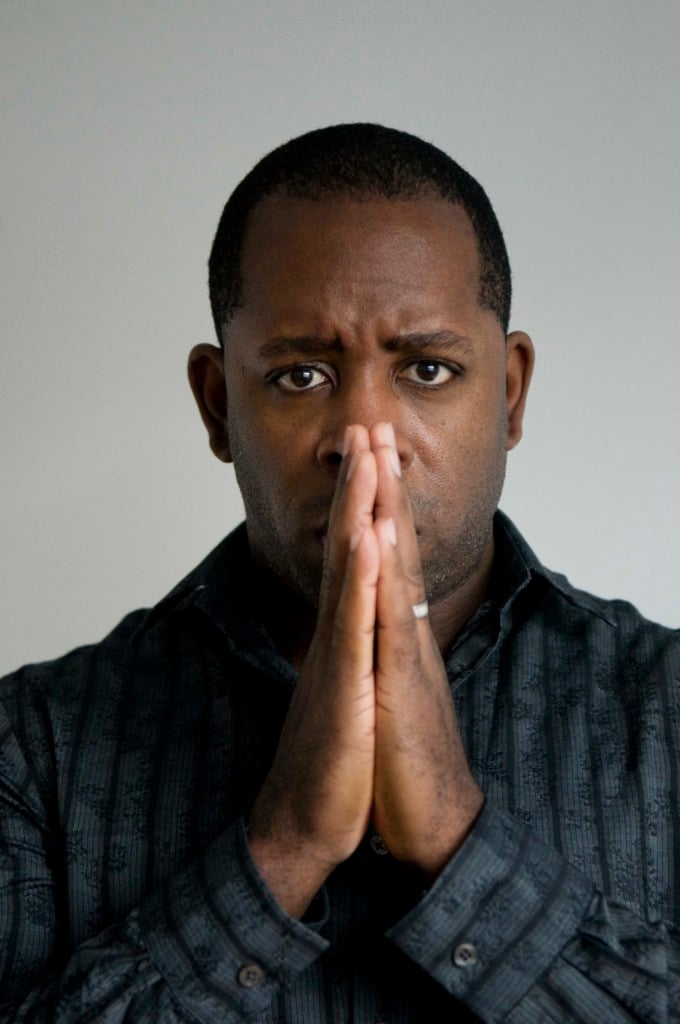 Welcome to another episode of Revue's Weekend Top Picks! On today's broadcast, we'll look forward to a one-soldier stand up routine that's inciting side stitches across the continental U.S.; a performance from a pop artist who (gasp!) puts on a great live show; a Halloween production from NC Dance Theatre; an opera (believe-it-or-not); and, finally, an end-of-weekend concert from the Golden Girls of girl power. Swig your coffee, cue up your Google calendar, and brace yourself…here are our picks:
Basic Training
Veteran and comedian Kahlil Ashanti shipped off for basic training with the U.S. Air Force in the early 1990's. After winning the 1993 Air Force Worldwide Talent Contest, he was invited to tour with an elite military entertainment group called Tops in Blue. After a 1996 honorable discharge, Kahlil began to write a one-man show, Basic Training, a hilarious autobiographical account of growing up in the Midwest, training in the Air Force, and his time with Tops in Blue. The show's become a sensation over the past few years, becoming a New York Times Critic Pick in 2009, and earning Ashanti a Drama League Award nomination for Distinguished Performance. The show debuted in Charlotte a few days ago, but will be staying at the Stage Door Theater through the 24th.
Sara Bareilles
We used to think of Bareilles as that sweet, Mickey Mouse club voice whose song, "Love Song," made for good toe-tapping with Saturday housecleaning and bill-paying. Once we listened to some of her live albums, though, we started to rethink how we felt about this California girl. Specifically, we're thinking of her cover of "Sittin' On The Dock of the Bay"–haven't heard it? Allow us to link you. One listen to that sucker, and you won't be able to see to watch Sara "Badass" Bareilles at the Neighborhood Theatre Thursday night.
Trick 'r Treat
The North Carolina Dance Theatre is dusting off their trick-or-treating pumpkin buckets and costumes for this two-day only "boo-let" (Thank you, thank you! We'll be here all week.) Trick 'r Treat follows a group of neighborhood kids prowling the neighborhood for goodies on Halloween night; they encounter plenty of antics and pranks (both spooky and hilarious) as they go along, eventually ending up at the haunted Cavendish mansion. Choreographed by Mark Diamond, this family-friendly fright fest is a great alternative to the usual apple-bobbing and pumpkin-carving (read: messy) Halloween activities.
Cosí fan Tutte
You may or may not have noticed, but it's been a long time since Charlotte had an opera in town. We are, however, lucky to have an incredible opera company (Opera Carolina) with nationally renowned talents and world-class production values. Their 2010-2011 season premiere, Così fan Tutte, is a comic opera (which, for your Wednesday fun fact, is known as a buffa) written by Mozart at the end of the 18th century. Directed by Maestro James Meena, the story follows the antics of Don Alfonso (played by Kristopher Irmiter), who bets two young men that their fiancés aren't as hopelessly devoted to them as they think. It's the last chance you'll get to catch a superb, local opera from Opera Carolina until February, and it's running for just three nights only at the Belk Theater.
Indigo Girls
Even after 25 years of recording and touring, these two Georgia gals are the flour and sugar of modern folk. In fact, the Indigo Girls following up their recently released album, Staring Down the Brilliant Dream, with a new holiday album, Holly Happy Days. They're playing at the McGlohon Theatre Sunday night, and we all know that the Monday night count-down needs as much laid-back music as possible.