Revue's Weekend PIcks: The Halloween Edition
Revue scouts the spookiest spots in the city this weekend.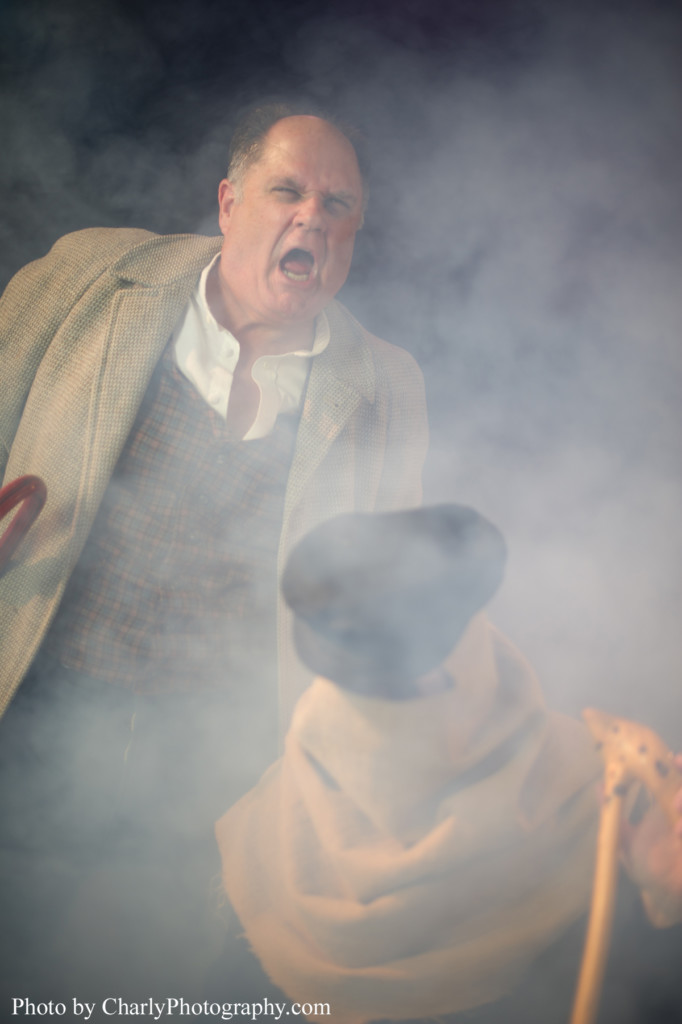 What's that? You spent $150 at the grocery store assembling a meat dress for your costume? And now look at you. All dressed (to use a butcher term), and no where to go. But fear not! You have plenty of that ahead of you, after all. Revue's assembled Charlotte's best Halloween events, from the charming to the flat-out terrifying. Read on if you dare…
Scarrigan Farms
You probably think of Carrigan Farms as the place in town to escape the city's hustle and bustle; where preserves and produce are a-plenty, and farmers greet you with a hearty "howdy!" In fact, in last week's edition of Weekend Picks, we advocated their pumpkin patch. Don't be fooled by their happy, homegrown exterior though. Come Halloween, these guys set up one of the most horrifying haunted trails in town, complete with a deranged bus driver who takes you to a long, windy corn maze where agri-creeps jump out from behind the stalks and make you wish you had brought a change of pants.
Thrills & Chills
If you've got super-young relatives who aren't quite ready for a zombie-infested farm, though, the North Carolina Dance Theatre has got a show that's the perfect blend of a spooky story and entertaining song and dance. Thrills & Chills (which follows a group of kids braving the threshold of the local haunted mansion) is set to Saint-Sans "Dance Macabre," selections from Wagner's Flying Dutchman, and even Michael Jackson's "Thriller."
Music, Monsters, and Mayhem
In what promises to be one of the most wild concerts of the year (excepting only the time that KISS came a couple months ago), Road Runner Mobile Amphitheater is bringing CAKE, The Gin Blossoms, and Night Ranger for a night of some pretty grizzly rock n' roll. There's a costume contest with substantial cash prizes, and your ticket get you free admission to Butter, Halo, the Fillmore, and even NC Fright Factory, a backstage haunted house that features coffin rides.
NoDaWEEN
Neighborhood funk is going freaky for a night at the NoDa Neighborhood Association's NoDaWEEN. They're hosting a series of events, including a Freaky 5K around NoDa that starts at twilight and includes a costume contest, as well as a silent auction of some extraordinary Jack-O-Lanters. 20 local artists donated their pumpkin designs, and proceeds benefit the NoDa Neighborhood Association and the Autism Services of Mecklenburg County. To wrap things up, the Neighborhood Theatre will play The Rocky Horror Picture Show after dark.
The Elephant Man
Okay, so it's not really a Halloween event per se. However, the Carolina Actors Studio is showing this dark 1977 Bernard Pomerance play through November, and its subject matter makes it an appropriate (but refreshingly different) addition to your Halloween weekend. The deformed John Merrick is plucked from a freak show (this was before they had to call it a "circus") by a kindly surgeon, who tries to integrate him into society; we think the story will make us all look a little more sensitively at the monster, zombie, or Lady Gaga we've been mimicking all weekend.