Revue's Weekend Picks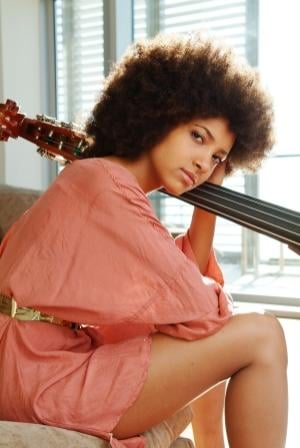 A message to the Mid-Week Slump:
How about that Glee premiere last night? Yeah, bet that kicked you where it hurt, didn't it? You irritating, soul-sucking sonuvagun. Now that you're down and writhing, we're going to finish you off. We're going to give the hard-working people of this country (well, mostly Charlotte) the ammunition and know-how they need to shake you off and get back the bearable Wednesday that's rightfully theirs.
Prepare to be demolished with Revue's Weekend Picks….
Ain't Misbehavin'
In your face, Slump! This musical montage of Fats Waller's early jazz and swing numbers has been stealing stages since its New York debut in 1978. Replete with 1920s and '30s jingles (and a delightfully old school romance), Ain't Misbehavin' is bound to take up all the air in the intimate Duke Energy Theater. Directing this feel-good season premiere for On Q Productions is Jermaine Nakia Lee.
Festival In The Park
Since 1964, Festival In The Park has been a city-wide block party. This year, you'll see performances by the Charlotte Youth Ballet, accordion and dulcimer musicians brought in by the Charlotte Folk Society, a Native American storyteller, and a new JazzArts Stage for local jazz artists. As always, the Artists Walk will be back with locally and regionally produced pottery, stained glass, paintings, jewelry, and more. And if arts, crafts, and funnel cake don't deliver a swift blow to your Slump, you might be past Revue's help.
Disney's Aladdin
Think a kid's show can't kick a full-grown Slump? Think again. Charlotte has the rare privilege of a professional children's theater that knows how to put on a show that's dazzling for both kids and adults. While they won't have Robin Williams for their production of Aladdin (the season premiere, F.Y.I.), you can bet on seeing enchanting musical numbers, spectacular sets, and more than a few chuckles. You can even catch a quick video preview of the show on their website.
Esperanza Spalding
Everyone knows what a badass Esperanza Spalding is. That's why your Slump should be so terrified we have her in our weekend arsenal. The jazz vocalist has earned a spot in mainstream music (hard to come by in her genre) with original, lively tunes and a crystal clear soprano. Plus, we dig a chick that can play the bass.
Whose Live Anyway?
Answer? Not your Slump once you jot this in your planner. Whose Live Anyway? is a celebrated improvisation troupe (made up of comedic geniuses Ryan Stiles, Greg Proops, Chip Esten, and Jeff Davis) that eats Slumps as part of a hearty breakfast. Anyone who's ever watched their show, Whose Line Is It Anyway? knows there's never a dull moment when these guys and a few audience suggestions get together on the same stage.