Revue's Weekend Top Picks
Your local cultural must-do's for Memorial Day weekend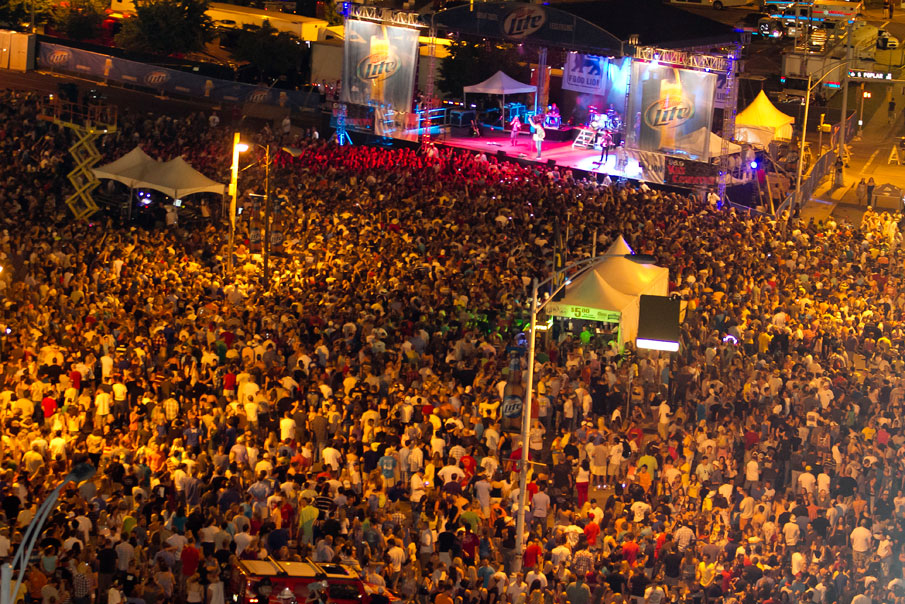 While many of us are counting down the stubborn work hours until we can hop in our cars and drive to the nearest beach for the long weekend, those sticking around are likely looking for something extra-special to do with their extra time. With the cast of CATS in town, the Queen's University MFA residency in full swing, and Speed Street on the way, there's plenty to do (not the least of which is people watch). Happy Memorial Day!
Cats
Yesterday, today, tomorrow, and always, this megamusical is in a class of its own. Since its 1981 debut, Cats (now at the Belk through May 29) has racked up musical milestones like Mad Men racks up Emmy's. It's been the longest-touring show in American history since 1991, and though it's been translated into 10 languages, it's never been performed under any other name. To read more about the show coming through Charlotte this year, check out Revue's Q&A with Matt Taylor, who plays Rum Tum Tugger.
Chess: The Musical
Running through June 11 at the cozy Duke Energy Theatre is Chess: The Musical, a rock musical about a love triangle at an international chess tournament. The show is packed with music from ABBA, not to mention Cold War metaphors. Glenn T. Griffin, of the Queen City Theatre Company, directs the show.
Queen's University MFA Faculty Readings
Twice a year, nearly 200 literary types descend on Myers Park for the week-long Queen's MFA in Creative Writing residency. The program is conducted online throughout the year, but for one week in January, and one in May, the students and faculty (which includes Pulitzer winners and a state poet laureate) gather for workshops, readings, and collaboration. On Friday night, at 8:15 p.m., the public is welcomed to hear readings from the faculty from some of their own personal work.
Bob Schneider
This acoustic singer-songwriter from Austin spent most of the 1990s hopping from one band to another, but his recent recording career has been a solo venture. His tunes are of the lyrical easy listening sort, and he recently released an album of feel-good rock numbers called A Perfect Day.
Food Lion Speed Street
We're not saying it's a cultural gem, but it's certainly a must-do for anyone in Charlotte with an appreciation for good people watching. Josh Turner, Everclear, and Clay Walker feature on this year's list of performers, but you can read about all the highlights in our special guide to race week.