Revue's Weekend Top Picks
What to see and hear this weekend.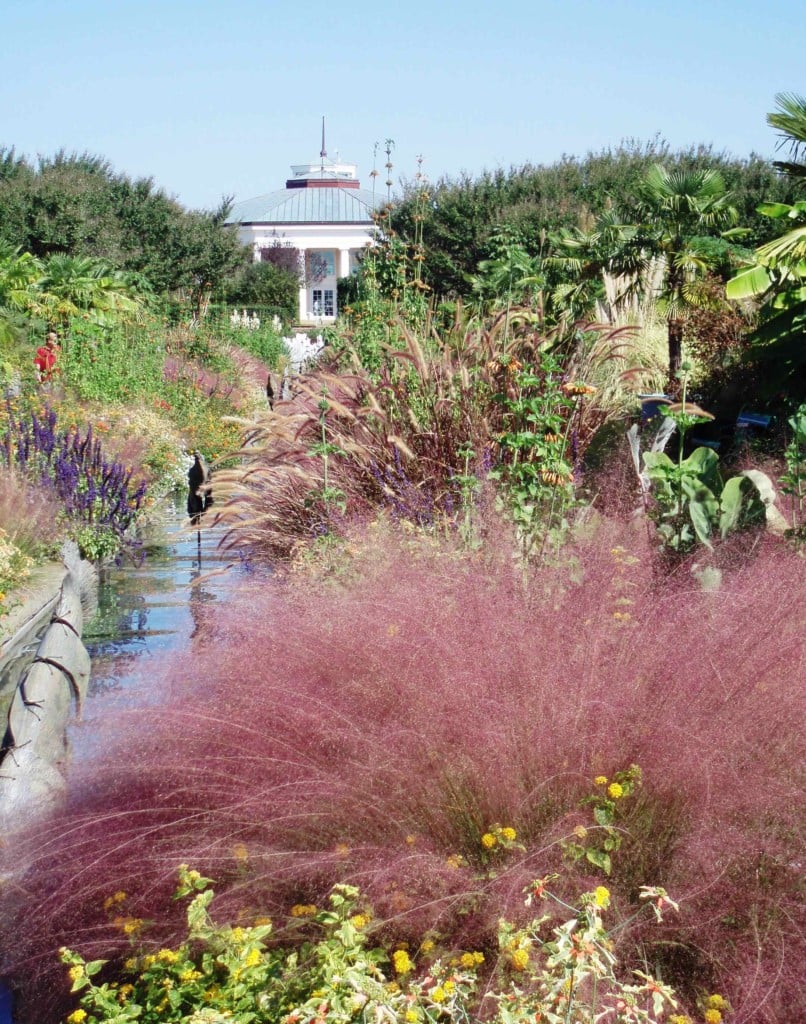 This weekend, you likely have a vision of lying on your back, on top of your lawn, and letting the kids write their names in the pollen coating the hood of your car. We urge you to spend a couple hours doing so, but be aware that Charlotte has plenty of supplementary entertainment: a diabolically fun C.S. Lewis play, a fiery CSO concert, and easy access to a not-so-secret, but not-often-sought-after botanical garden. Happy weekend!
The Tempest
The last time I went to see a Shakespeare play, I got there via a yellow school bus, spent the second act listening to 14-year-olds squirm in their chairs, and wrote a two-page report about it afterward. If this sounds familiar, you and I should both catch up on our classical theater fare. The thespians of Queen's University of Charlotte's Drama Program is staging Shakespeare's final, climactic drama this weekend at The Hadley Theater.
Charlotte Symphony Orchestra: Light My Fire
The only way a Friday or Saturday afternoon spent strolling through The Green with the Bechtler's new Niki de Saint Phalle sculptures could be improved upon? Ending the stroll with a steamy concert at the Knight Theater from the CSO. As a nod to St. Phalle's "Firebird" sculpture, the orchestra has arranged a program of fire-themed numbers, including Handel's "Music for Royal Fireworks," Haydn's "Presto" from Fire, and, of course, selections from Stravinsky's Firebird Suite.
The Screwtape Letters
While most of us associate C.S. Lewis with the fantastic, whimsical Chronicles of Narnia saga, much of his work was characterized by an unsettled relationship with religion. One the fruits of this psychospiritual ambivalence was The Screwtape Letters, written as a collection of letters between Screwtape, Satan's preeminent psychiatrist, and his apprentice demon, Wormwood. The two discuss the best way to seduce human "patients" into their diabolical realm. (As an aside, Lewis actually dedicated the short book to J.R.R. Tolkien, who, as a friend, had advised him to be cautious when putting himself in Satanic shoes). Presented by Fellowship for the Performing Arts, The Screwtape Letters was originally adapted for the stage in New York, and now has productions across the country, including one at the Knight Theater this weekend.
Reckless Kelly
The Top Picks have been pretty sophisticated fare thus far. Perhaps it's time for something a bit more, shall we say, reckless? (Eh? C'mon…) This country pop group was originally formed in Oregon, and while we're excited to hear some of their big hits, like "I Hold The Bottle, You Hold The Wheel," we're even more excited for their opener. Local alt-rock guru Bill Noonan, former front man for the 1990s act the Rank Outsiders, will set the stage for Reckless Kelly. You can read about Noonan and his career in this article from Charlotte magazine's September 2009 issue.
Daniel Stowe Botanical Garden
If you haven't been to this Belmont botanical gem, yet, this is the perfect weekend to check it out. DSBG has 400 acres of brick walkways, vine-laden pergolas, seasonal flower beds, fountains, trails, and more, and everything will be blooming this weekend. Plus, if you've got little ones in tow, you can snap a pic with Peter Rabbit, who's stopping by the gardens for a visit this weekend.