Ring in the holidays around Charlotte
From New Year's planning to kids' cooking classes, there's plenty to do from now until 2017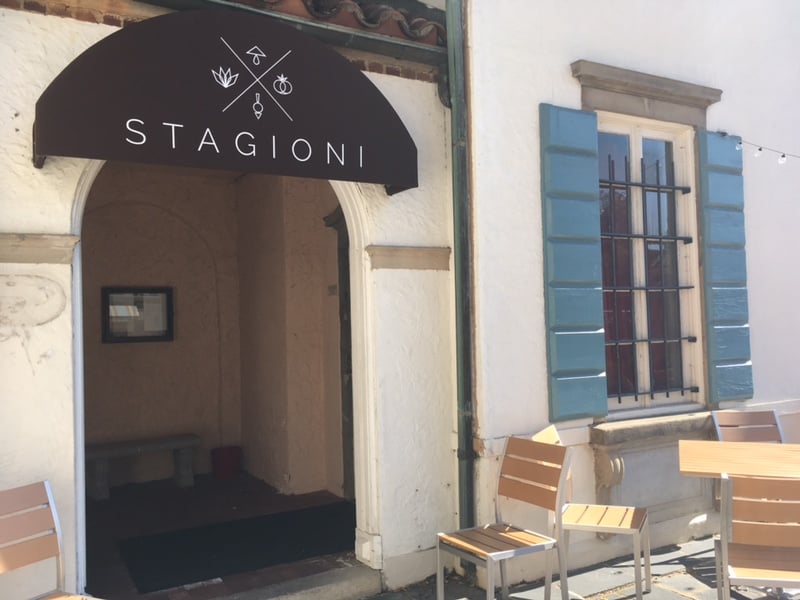 It's time to embrace the onslaught of all things holiday – and what could be better than commemorating the events with food?
Holiday Cocktail Class: Need a lesson in cocktail crafting come Christmas? Level Co-working (227 W. 4th Street) in Uptown is hosting a cocktail class featuring Instagram-star Crazy Bar Lady. The class, which runs on Friday, December 16 from 7 to 9:30 p.m. will teach attendees how to shake foam-topped cocktails, make pretty garnishes, and offer take-home recipes and simple syrups. There will also be light bites. Cost is $55 per person; reserve your spot and buy tickets here.
________________________
River's Edge Craft Dinner: Would you like a little nature with your dinner? The Whitewater Center is hosting a series of River's Edge Craft Dinners, each featuring five-courses and a 6 oz. beer pairing for each course. The next dinner takes place on Friday, December 16 and features Mother Earth Brewing along with Executive Chef Michael Rayfield's dishes. Price is $50 per person and the dinner runs from 7 to 9 p.m. Registration closes the day prior to the event at midnight, so hurry and book! Can't make the Mother Earth dinner? The next event is on Friday, January 13 and will feature brews from Asheville-based Wicked Weed. Vegetarian, vegan, and gluten-free options are available; buy your ticket here.
________________________
Weihnachtsmarkt Christmas Market: The Olde Mecklenburg Brewery is hosting its 7th annual Weihnachtsmarket – the brewery's version of a traditional German-inspired Christmas market. Open air booths sell baked goods and local crafts from Charlotte vendors, all while you stroll through with a seasonal beer – available on top. This weekend is the last for the market, which runs from 4 to 9 p.m. on Friday, December 16 and from 2 to 9 p.m. on Saturday, December 17. Admission is free; check out the event page for more info!
________________________
Gingerbread House Decorating Class: Down in Ballantyne on Saturday, December 17, you can craft a gingerbread family's new home. From 2 to 3:30 p.m., Executive Pastry Chef Ben Kallenbach will offer helpful hints and tips at The Ballantyne Hotel for building the best gingerbread house you can. The cost is $50 per group (pricing is for up to four people and does not include tax or 23% service charge). Space is limited so make reservations now! Call 704-248-4100; advance payment is required. The Ballantyne is also hosting a holiday tea and a Christmas Eve set lunch and dinner. Check out all the events on their website.
________________________
Chili Cook-off at Unknown Brewing: The Charlotte brewery plans to host its 3rd annual chili cook off on Saturday, December 17 from 2 to 6 p.m. Attendees and a panel of professional chili tasters (man, what did I have to major in in college to do that?) will vote for their favs of the amateur chili makers – crowning two winners for The Judge's Choice Award and The People's Choice Award. The cook-off benefits Purple Heart Homes, a Statesville-based organization that fills gaps in housing through he Veterans Aging in Place and Veterans Home Ownership programs. Tickets are $10 per person and can be purchased at the door. The entry fee covers unlimited samples of delicious chili. Visit Unknown's Facebook page for more info.
________________________
Stagioni's Christmas Eve Dinner: The Moffet brothers' Italian eatery will host a five course meal served family-style on Christmas Eve, Saturday, December 24. The meal includes spuntini (snacks), antipasto, porchetta, pasta, whole roasted fish, AND dessert. Cost is $65 per person for adults and $25 for children aged 5 to 12. Call 704-372-8110 to reserve your spot; seatings begin at 5 p.m.
________________________
Good Food on Montford's Christmas Eve Dinner: Finally, we have Good Food on Montford as an option for Christmas Eve dinner on December 24! The restaurant will offer seatings for the festive occasion starting at 5:30 p.m. on Saturday, December 24; the catch is that Good Food will close by 8 p.m. that evening, so eat quickly! Reservations are being accepted now, so reserve your spot at this delicious small plate mecca by calling 704-525-0881.
________________________
Chef Alyssa's Kitchen: Wondering what to get the kid who has everything? Chef Alyssa's Kitchen is hosting Kids Cooking Classes on Friday, December 30 with two cooking sessions and few spots remaining! Kids ages 7-16 cook adult meals made with fresh, local ingredients including butternut squash soup and gourmet mac and cheese. The first session is Friday, December 30 from 9:30 a.m. to noon and the second session is Friday, December 30 from 2 to 4:30 p.m. After each session, the kid chefs sit down and enjoy the fruits (and vegetables) of their labor. Price is $70 per child and includes a full recipe book to take home. Visit the website to reserve your spot!
________________________
Heritage Food & Drink's New Year's Eve Dinner: Head to Heritage for a seven course tasting dinner celebrating the arrival of 2017 on Saturday, Dec. 31. Cost is $80 or $108 per person with wine pairings.
________________________
5Church's New Year's Eve Dinner: Uptown's spot to be seen is hosting its annual New Year's Eve bash with options for everyone on Saturday, December 31. A four-course menu, including half a bottle of Champagne for two or a full bottle for four is available for $75 per person from 5 to 5:45 p.m.; $80 from 6 to 6:45 p.m.; or $90 from 7 to 7:45 p.m. After 8pm, the four-course menu, Champagne, and post dinner dancing is $120 per person. There will be a Champagne toast at midnight, live countdown to the ball drop, party favors, and music. Available also is a $50 upgrade after dinner for the open bar and buffet, from 10pm-2am. A portion of all proceeds will be donated to the Levine Children's Hospital. Visit the website or call 704-919-1322 to reserve your spot!
________________________
New Year's Eve at Lumiere: The French restaurant in Myers Park is hosting a very special New Year's Eve dinner, complete with five courses and optional wine pairings. Cost is $85 per person or $75 if you choose to eat early between 5:30 and 6 p.m. on Saturday, December 31. The menu already holds promises of wild boar tenderloin, pan seared scallops, duck l'orange, and salted caramel crème brulee. Make your reservations here or call 704-372-3335.
________________________
Passion8's James Beard Dinner: Make your reservations now for Chef Luca Annunziata's and Chef Sylvain Rivet of Renaissance Patisserie's James Beard rehearsal dinner on Tuesday, January 17 from 6 to 9 p.m. at Passion8. The reason for the rehearsal? The two Charlotte chefs will be joined by French master butcher, Marc Pauvert, of the Four Seasons in Baltimore as they present their dinner, "The Butcher, The Baker, and The Chef" at the James Beard House in New York City's Greenwich Village on January 27. Luckily for us in the Queen City, we get a sneak peek of the menu, which will feature a six-course menu including Gnocchetti Verdi (lamb ragu) with French classics like duck confit. To reserve your spot, call 704-910-3161 or visit the website. Cost is $75 per person.