Robert Bush Named President of Arts & Science Council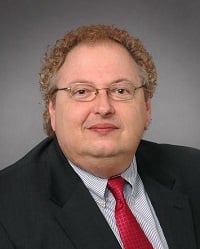 After serving as interim president for eight months, Robert E. Bush Jr. has been hired as president of the Arts & Science Council, according to a press release. Bush joined the non-profit in 2000, and before he took the interim president post in July, he served as senior vice president, chief innovation officer for the organization.
The Arts & Science Council promotes arts, science, and history through grant-writing, community programs, and planning. It was founded in 1958, aiding Charlotte arts through decades of growth and innovation.
Today, the council uses social media outlets like Twitter and Facebook as an extension of its service to the community. The group is also responsible for the events website CharlotteCultureGuide.com.
The press release detailed Bush's experience, previous to his work with the ASC:
Bush has more than 30 years of experience in arts administration and began working in Charlotte's cultural sector in 1984 as the first director of development for the Mint Museum of Art. He also served as project coordinator for the museum's "Ramesses the Great" exhibition. He was the architect of many critical efforts to grow and support Charlotte-Mecklenburg's cultural sector, from the 25-year Cultural Facilities Master Plan (which completed its first phase in 2010 with the Levine Center for the Arts and Discovery Place renovations and new exhibit platform) to ASC's current annual fund drive (notably up $1 million from this time last year). He also led the creation of ASC's Cultural Leadership Training program that has graduated more than 300 passionate cultural advocates over the past nine years who now serve on local boards. He also led the development of Cultural Action Plans for the six suburban communities in Mecklenburg County.
The council's previous leader was Scott Provancher, who joined the organization during the recession in 2009. According to a 2013 Charlotte Observer piece, Provancher left to create a consulting business. He currently serves as president of provancher+associaties, helping nonprofits form fundraising plans and strategies.