Rockin' The Lake Booze Cruise, Back-to-School Bash, Martinis And Mayhem and More, Aug. 20 to Aug. 23
With the end of summer comes back-to-school bashes and white parties. Heat it up out there, Charlotte!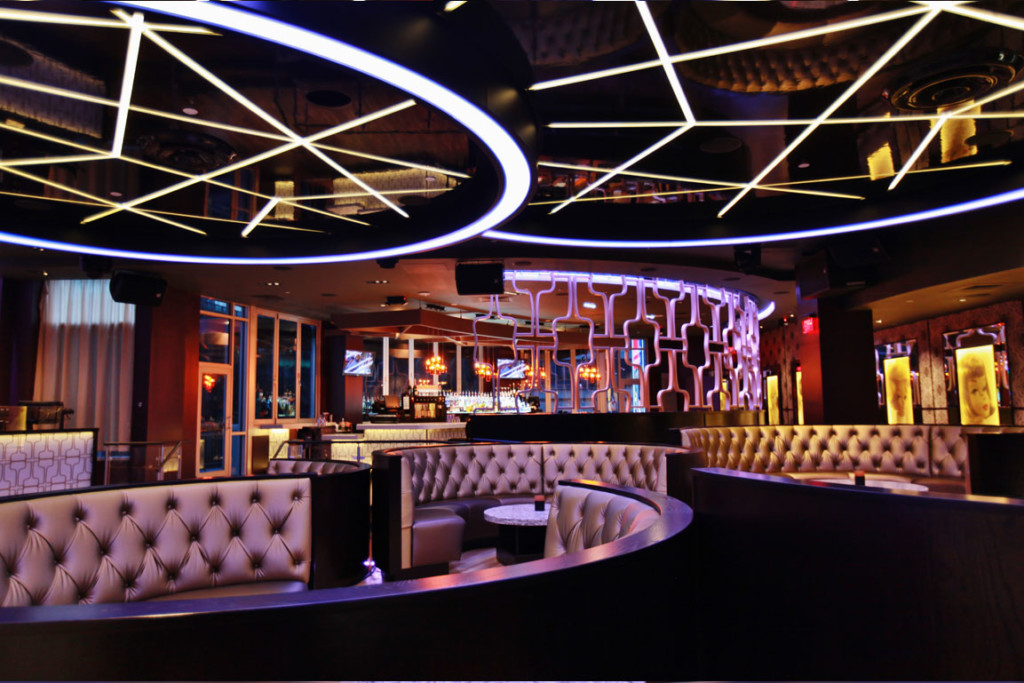 It's back-to-school season, which means back-to-school bashes and end-of-summer parties. Enjoy the last few weekends of the traditional summer season with these social events. See y'all out there!
Thursday, Aug. 20
Young Professionals Party Deck at the Wyndham
From the event description: "Join the synerG young professionals and network… across the exclusive, open-air platform on the 10th green at Sedgefield Country Club." The event also features free beer, wine and light appetizers. Tickets are $25 for the day that's at 3201 Forsyth Drive. Buy your ticket here.
August Biz Connections
This networking event is catered to business owners and sales representatives, but it's open to all. Bring your business card starting at 5:30 p.m. at George's Brasserie, 4620 Piedmont Row Drive. Admission is free.
Friday, Aug. 21
Charlotte Connect
Eight Sushi Lounge and Newk's are providing the appetizers for the networking event that partners with more than 20 local businesses. Bring your A-game tonight and make some new connections. The evening starts at 6 p.m. at Label, 1000 NC Music Factory Blvd. Tickets to the evening cost $10. Buy them here.
Rockin' The Lake Booze Cruise
Tick tock! Summer's winding down, and with that comes the end of trips to the lake. RockHouse Events invites you to join it on its nighttime booze cruise to help celebrate one of the last weekends of the season. A $35 ticket buys you a bus ride to and from Lake Norman, beers while on the party bus and free cover at Prohibition. Check in starts at 7 p.m at Prohibition, 200 N. Tryon St., with a return of 12:15 a.m. Buy your ticket here.
Back To School Bash
If you can dance the Nae Nae or the Whip, this is your night. The best dancer tonight scores $500. Come out and enjoy the last weekend before school starts back up. The evening is in Concord at the Cabarrus Arena and Events Center, 4751 N.C. 49. Ticket prices vary. Buy them here.
Sundress and Sandals
Four times per year, this group of professional women meet to advance their careers and make new connections. A $30 ticket buys you a drink, appetizers, dessert and access to networking. The evening starts at 7 p.m. at Crave, 500 W. Fifth St. Buy your ticket here.
Martinis and Mayhem
Whether you like them stirred or shaken, martinis are the drink of the night at Bubble. A $30 ticket scores you five martinis and entrance to the nightclub. The martini party starts at 8:30 p.m. at 210 E. Trade St. Buy your ticket here.
Anniversary Party at BAR Charlotte
BAR Charlotte turns 20 tonight, and with the party for the bar comes drink specials for you. Doors open at 9 p.m. and admission is free before 11 p.m. with an RSVP. BAR Charlotte is at 300 N. College St.
Saturday, Aug. 22
Fourth Annual Parking Lot Party
This beach party to celebrate one of summer's last weekends features a raffle to win a trip to a Cancun resort to help you extend your summer a little bit further. Below The Belt provides the live music from 5 p.m. until 8 p.m. The end-of-summer blowout is at On The Roxx, 19712 One Norman Blvd. in Cornelius.
Burning August Music Festival
It's not Burning Man, but it might be the next best thing. This-two day music fest brings a whole slew of talent to Charlotte, and it's sure to heat up the Queen City. A weekend pass is only $12. The music fest is at Amos' Southend, 1423 S. Tryon St. Buy your tickets here.
Annual All-White Yacht Party
This event screams summer. Get in your last bits of summer before the traditional end of the season on Labor Day! Dress up in your finest whites and step aboard a yacht to take you on a booze cruise around Lake Norman. The yacht departs at 7:30 p.m. at Lake Norman Luxury Yact Charter, 18020 Kings Point Drive in Cornelius. A yacht ticket is $50 with a cash bar. Buy your ticket here.
Sunday, Aug. 23
Charlotte Challenge 2015
Deemed an "Amazing Race" style competition, teams of two race across the city in a scavenger hunt. In its sixth season, this race brings the top 50 qualifying teams from each city to its national race for a chance to win $5,000. Bonus: Even if your team doesn't win, prizes, DJs and food and drink await you at the finish line. For more information on location and tickets, visit here.
Verify dates, times, prices, and other info at the web addresses listed for each event.
Be sure to bookmark www.charlottemagazine.com/Blogs/Dusk-Till-Dawn to stay plugged into Charlotte's nightlife and social scene. Click here to sign up to receive the weekly Dusk Till Dawn e-newsletter.
Want your event featured in Dusk Till Dawn? Follow me on Twitter @Jared_misner and let me know about your event, or send me an email at dusktilldawnblog@gmail.com.