Ron Carlee and Charlotte's 'New Normal'
Something had to give in the city's budget, and the new city manager saw that something did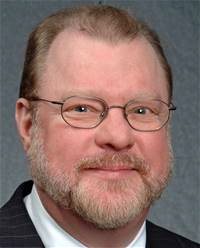 Here's the hand new Charlotte City Manager Ron Carlee was forced to play in his first budget process:
1) Keep property taxes low. No one likes property taxes.
2) Maintain or improve service levels when sales tax collections are still below pre-recession levels.
3) Submit a responsible long-range capital plan, including needed improvements to roads, sidewalks, housing, police stations and other infrastructure.
4) Pay for those capital improvements at a time when the city has run out of land to annex.
So you see the guy's position, having to cobble together the least noxious bag of options. Carlee did, really, the only thing he could with what he called "the elephant in the room," the streetcar project:
Carlee said he will present a separate plan for paying for the streetcar next week, but council members spent much of their discussion rehashing the transit project's pros and cons.
Democrat Beth Pickering, an at-large member, said she wanted more money spent in west Charlotte quickly. She thinks a streetcar will take too long to help the area. Democrat Claire Fallon asked Carlee how long the streetcar would have to be subsidized.
Carlee said the city's strategy would be for the streetcar to spark economic development to generate new property taxes.
"If we aren't generating redevelopment, it will be a long-term deficit for us," Carlee said.
Well, that's reality, the cost of doing business. And you can bet Mr. Carlee, fresh to the Queen City, will get hammered for it. Charlotte's been fortunate enough to get by for the last quarter-century with only two property tax rate increases, the last one seven years ago.
The bill has come due. It's just Carlee's task to hand it to us — and the City Council's to accept the inevitable or try to apply a short-term fix to a long-term problem.