Round Two
A few notes on second wedding etiquette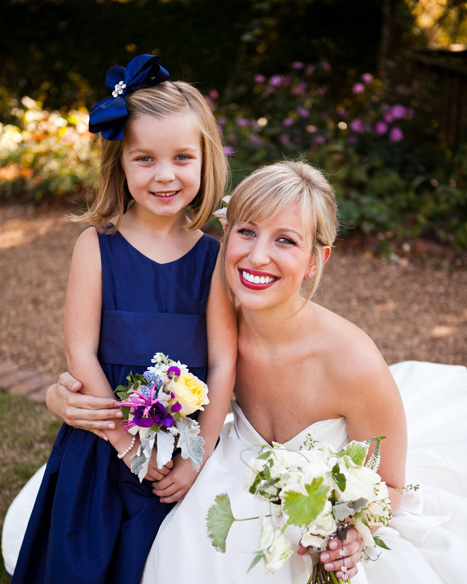 With a growing number of encore I dos taking place throughout the country, long-standing stigmas and traditions regarding second marriages have changed greatly to say the least. So for our brides to-be who are having a second walk down the aisle, we'll break down all the intact rules, misconceptions and general suggestions to help make take-two the most memorable start to happily ever after. But first a few things to keep in mind: be it a first, second or tenth marriage, the ceremony and surrounding festivities should be as unique as the couple itself. Forget convention and follow your heart. Now onto the specifics…
Dress The Part. Long dress, short dress, ball gown, sheath… Dress should never be dictated by numbers. In fact, dress should always be dictated by event formality. Don't discount white if that's what you wish to wear. Other than that, the more formal the event, the more formal the dress.
Intimacy Issues. Don't feel obligated to only invite a few guests. This affair can be as large and as grand as you want to make it. While a quiet low-key evening is perfectly acceptable, it certainly isn't necessary.
Walk The Line. Feel free to ask any given family member or friend who has been significant in your life to walk you down the aisle. While your father can absolutely fill those shoes a second time, it's not necessary–simply because of the wording the officiant will use during the ceremony. Rather than, 'Who gives this woman to be married?' he or she will say, 'Who supports this woman to be married?'
Paper Doll. Feel free to print an engagement and or wedding announcement with your stationer or even in your local newspaper. It should be every bit as excited as the first time around.
The Cut. Even if you're on the best of terms with ex spouses or in-laws, you may want to think twice before extending invitations to them. Feelings may overwhelm these guests in particular or possibly you. If you're hesitant, cross them off the guest list.
The Giving Tree. Should you choose to host an engagement party (or should a friend or family member choose to do so), be sure to tell guests no gifts. It's not appropriate to request gifts in this situation. However, for the wedding itself, you shouldn't feel guilty about creating a registry or accepting wedding gifts. It's perfectly acceptable and guests won't think twice about grabbing a gift for the happy couple.