Rudderless
Hard times ahead for the next leaders of Charlotte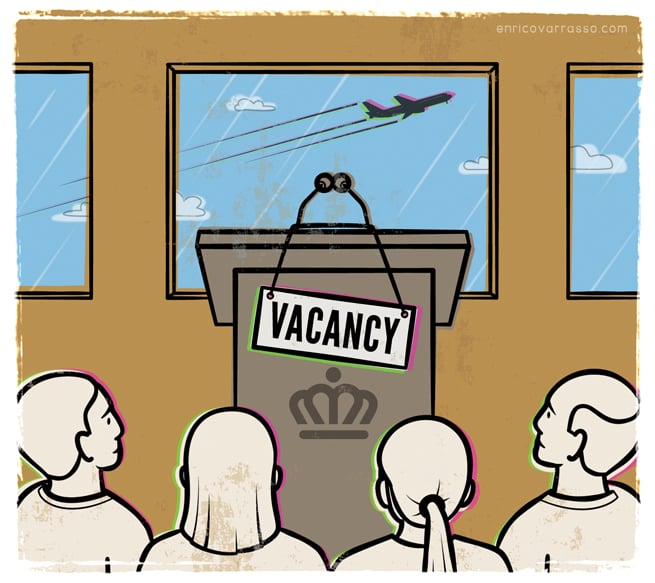 Charlotte has a leadership problem.
The mayor is on his way to Washington, D.C. The county commission has turned into the Balkans. The state legislature, once a semi-ally of the city, hates our Obama/Perdue-voting guts. Duke Energy's Jim Rogers, the last of the city's civic-minded CEOs, is on his way out.
Not long ago, we knew who was steering the bus, even if some of us didn't care much for them: corporate giants such as Hugh McColl and Ed Crutchfield and even political figures like Pat McCrory, who was mayor for only 14 years. Now it's taken the City Council a year to devise a way to finish a streetcar project that's already partially funded and built—and the plan came from City Manager Ron Carlee, a guy who rolled into town about 45 minutes ago.
How'd this happen?
It's more a matter of certain bills coming due than some sudden and mysterious shortage of magic leadership dust. For the past two decades or so, public officials in Charlotte have been able to swim with the current of thriving business, an influx of talented and affluent outsiders, and plenty of annexable land—the better to rake in property taxes and keep the rate low.
But the past few years have brought one boot to the tuchus after another: a recession that halted growth, the end of available land to annex, and a hostile legislature. The battle over Charlotte-Douglas International Airport highlights that division. It's one of the South's biggest economic success stories of the past 20 years—and lawmakers are trying to snatch it from the city's grip. What?
So even if a leader or two rises from the superheated lab flask of Charlotte public life, he or she will have to guide us through a more difficult decade than the one we wrapped up in 2011. An initial sign came in May, from Carlee's first city budget proposal, which contains the first property-tax rate increase in seven years and only the third in the past quarter-century.
The usual anti-tax suspects have arisen to object, but the budget simply reflects the reality of a city that needs to maintain services and enhance neighborhoods to remain a decent place to live. That means someone in Charlotte in the next few years will have to pass civic leadership's ultimate test: leading a sun-spoiled populace through a good, hard soaking.