Run for the hills! Local beer events this weekend include babies AND dogs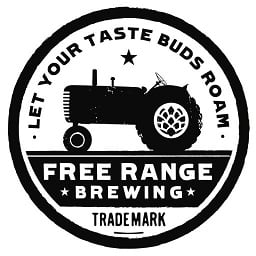 It seems nothing these days gets people in Charlotte more riled up than the discussion of babies and dogs at breweries and bars. I bet if there were some sort of ballot referendum on this subject, the Queen City would see an unprecedented voter turnout.
While the battle rages on, this week's local beer calendar lines up splendidly if you are on the pro side of this argument. Yes, there are events this weekend at a bar and brewery that specifically have to do with babies and dogs. Cue up the Alanis, and check out the information below.
–You may have seen recent news about dogs (really, all animals unless they are ADA-service certified) being banned from brewery taprooms. This is actually a longstanding state law that, up until a month ago, had been loosely enforced in Charlotte. However, an anonymous complaint followed by a gaggle of news stories on the subject prompted some "surprise" visits to breweries by the city's Health Department to remind everyone about the law.
One place that is exempt, however, is Lucky Dog Bark & Brew (this dog bar is permitted differently than the breweries), which just so happens to be having its first annual beer festival this Saturday from 1 p.m. to 5 p.m. Ten breweries will be on hand to pour unlimited samples, including Benford, Deep River, Legal Remedy, Legion, Lenny Boy, Mystery, Olde Mecklenburg, Sugar Creek, Sycamore and Wooden Robot.
Tickets for the festival are $20 through Friday and can be purchased here. Same-day pricing at the door increased to $25. This event is 21 and up and of course, dogs are welcome – provided they are up to date on their shots (those without dogs can attend too). Lucky Bar's bar will be open for regular business as well.
–Speaking from recent firsthand experience, being a new dad brings out all the emotions – from excitement to nervousness to trying to figure out why in the world outfits have 17 buttons and where do they all go? Luckily, one of the best resources I've found to help is my friends who are already dads. Going one step further, Baby + Company, a local birth center, wants to connect dads, new dads and fathers-to-be over in the backdrop of breweries for some good old networking and fun.
It's called Dads, Bags and Brews, and the first one is this Sunday at Free Range Brewing from 2 p.m. to 4 p.m. It's a great idea – the availability of craft beer with cornhole boards set up should allow for some quick dad bonding. And yes, babies and children of other ages are encouraged to be there as well. Also, if you can't make this one, Baby + Company has similar events taking place over the next two months at Birdsong (February 19) and Sycamore (March 19).