Rush Bowls Is Open in NoDa
Colorado-based meal-in-a-bowl concept opens first of six North Carolina locations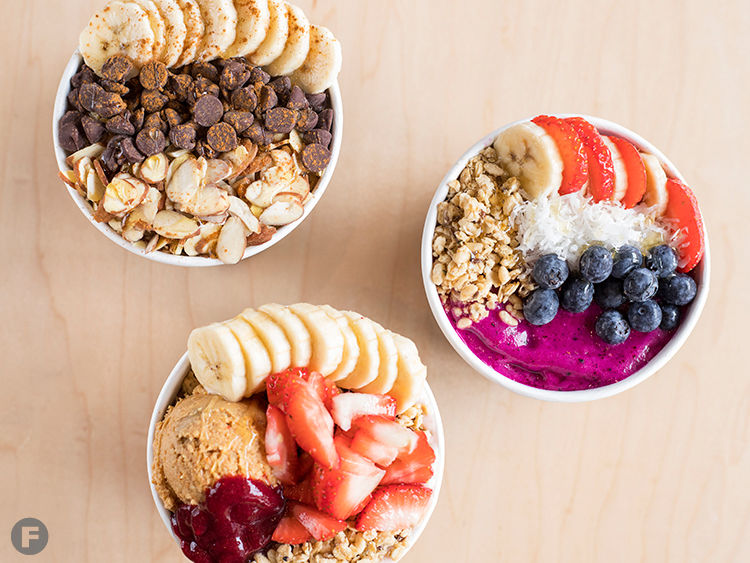 Rush Bowls, a fast-casual chain that serves bowls and smoothies, officially opens for business on June 16 at 416 East 36th Street in Novel NoDa. They are the latest addition the Novel NoDa project, where Jeni's Ice Creams and Wooden Robot are also tenants.
Rush Bowls offers over 40 signature bowls or all-natural smoothies made with fruit and vegetable bases, including acai, kale, and avocado. Toppings include organic granola, peanut butter, house-made jam, and more. The meal-in-a-bowl packs in up to 40 grams of protein and as many as five servings of fruits and vegetables. Customers can also select vegan, gluten-free, soy-free, and dairy free options.
This is the first of at least six Rush Bowls in North Carolina, with another location opening in Raleigh on June 17. The NoDa store is owned by local couple Ben and Karen Wilhelm, who plan to open three additional locations in Charlotte.
Look for Rush Bowls' grand opening in NoDa on June 16.