Sacred Spaces: Five Places of Worship in Charlotte
Congregations of all faiths across Charlotte have one thing in common: neighbors helping neighbors. See what faith in action looks like for each of these communities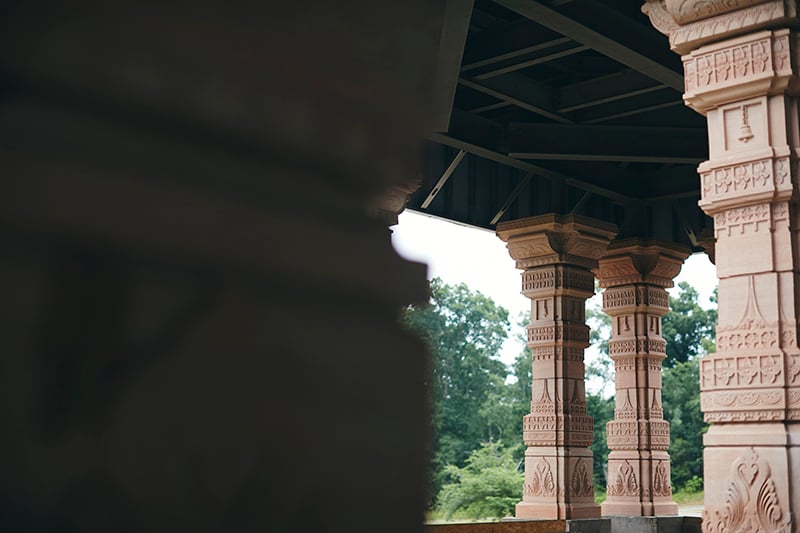 Members of the Islamic Center of Charlotte, one of the city's largest and most influential mosques, often feed the homeless uptown and raise money for relief efforts after disasters like Hurricane Florence last year. Its most consistent outreach program involves open houses, when students and neighbors are welcomed to the center's east Charlotte campus to meet members and ask questions. They also extend invitations to non-Muslims to share the iftar meals that break Muslims' daytime fasts during the holy month of Ramadan. "Our religion is very open. We are not isolated," says Sheikh Bassam Obeid, one of the ICC's two imams. "When someone wants to know about Islam, we welcome them." —G.L.
Before Holy Trinity Cathedral was built on East Boulevard in 1954, members of the local Greek community didn't have a designated place to worship; they'd rent space in city buildings and host itinerant priests to give sermons. Now, Holy Trinity's presence is unmistakable, dominated by its domes, deep blue like the Mediterranean Sea. Since 1978, its popular Yiasou Greek Festival has celebrated Greek culture with four days of authentic cuisine, music, and wine. But it's about more than that: "It's an opportunity to share our faith," says Father Jonathan Mettasophia, "… and allow people to come and see the beautiful sacred space we have here." —E.W.
Suresh "Sam" Vyas helped found the Hindu Center of Charlotte, located just off Independence Boulevard, in 1981, when no prominent temple existed between Washington, D.C., and Atlanta. The center's membership has expanded to nearly 10,000, and its mission extends beyond the Hindu community. The Hindu Center's yoga events have drawn Charlotteans of all faiths for the past 25 years, starting when "most people here didn't know what (yoga) meant," Vyas says. A new, 20,000-square-foot stone temple is under construction and set to open in early 2020. "When it's finished," Vyas says, "it'll be a place anyone can come to for generations." —A.S.
Founded in 1851, St. Peter's is the oldest Catholic church in Charlotte, but the parish considers 1986 its year of "rebirth" after its staffing by the Society of Jesus, or Jesuit, order. A tenet of the Jesuits, Martha Schmitt explains, is a commitment to one's community. Schmitt leads St. Peter's Refugee Resettlement Ministry, part of Catholic Charities and one of the uptown congregation's many ministry programs. Through mentorship, housing assistance, community orientation, and more, "We're acting as their neighbor," she says. "(Refugees) come to this country, and they really don't know anyone. We're there to help them feel more comfortable in their new home." —E.W.
"In the Jewish faith, there are acts of loving kindness, called Gemilut Chasidim, which are different from systemic challenges of a society, or Tikkun Olam," explains Asher Knight, senior rabbi at Temple Beth El. Congregations can, for instance, house someone for a night, "but if we're not solving the systemic realities of why people are homeless or can't get a job, we aren't confronting the real problem," Knight says. Ongoing social justice projects include affordable housing, advocacy for domestic-violence victims, and Shalom Park Freedom School, a six-week literacy program for low-income children. "We recognize there are systemic issues that require profound work," Knight says. "We don't just pat ourselves on the back when we've fed someone who's hungry." —T.B.