Saddle Up Saloon & Dancehall Now Open in Charlotte
Line dancing has arrived at NC Music Factory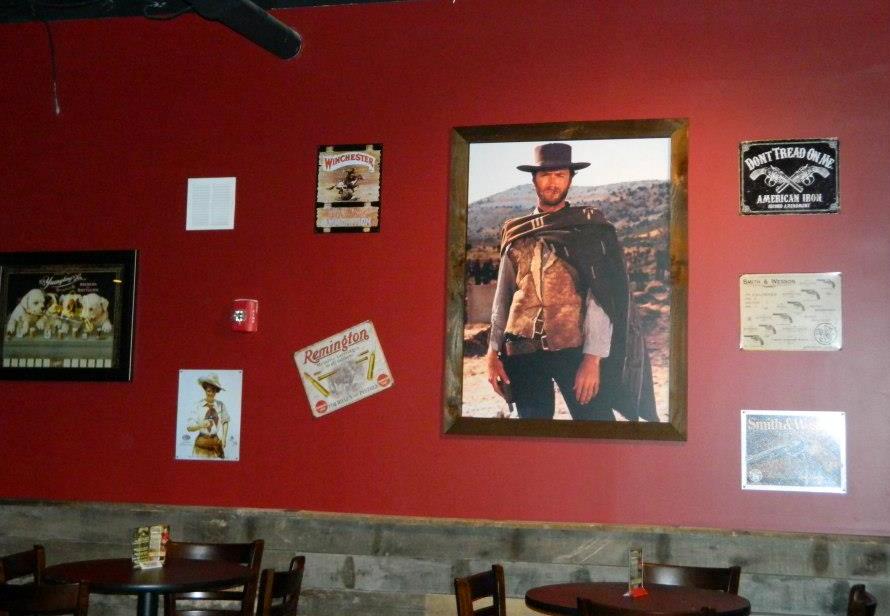 I blogged back in January that Saddle Up Saloon & Dancehall would be opening soon at NC Music Factory. Now the country-themed nightclub has arrived, so grab your cowboy hat and boots, and get in line…dancing, that is.
Saddle Up opened its doors last week inside a previously unused space at the Music Factory, making it the third location in the small chain (Chicago (Aurora) and Indianapolis are the others). Its schedule is Wednesday through Sunday, 6 p.m.-2 a.m. (till 1 am. Sunday nights). Free line dance lessons are offered twice per night–7:30 and 8:30 p.m.–and with 15,000 square feet of space, there can be plenty of people going heel-toe. You can expect to hear country and roadhouse (a mixture of country, blues, and classic rock) music early in the night; then after 10:30 p.m., top-40 hits are added into the playlist. There are three bars, and riding the mechanical bull is another attraction (a distinction that only Whisky River had in Uptown until now). Fittingly for Charlotte, the bull is named Hornet.
Wednesdays are Girls Night Out, where ladies are admitted free, enjoy $2.50 drink specials, and can win prizes; Thursdays are College Night, where the young whippersnappers get in free with college ID, and drink specials include $1 can beers and $3 well drinks; Friday and Saturday nights are the major club nights, of course; and Sundays are Service Industry Night.
The grand opening party is this Friday, April 19, 6 p.m.-2 a.m., with free admission until 8 p.m., and free line dance lessons at 7:30, 8:30, and 9:30 p.m. The party is being hosted by Tyler Reese of 96.9 The Kat, who will be giving away prizes.
Saddle Up Saloon & Dancehall, at NC Music Factory, 820 Hamilton St., Ste. B11, 704-900-7039, saddleupsaloon.com, facebook.com/SaddleUpSaloonDancehallCharlotte.

Be sure to bookmark www.charlottemagazine.com/Blogs/Dusk-Till-Dawn to stay plugged into Charlotte nightlife. Follow me on Twitter @HollidayInk; email me at jarvish@grownpeopletalking.com.