Safety Net
How to get your engagement ring insured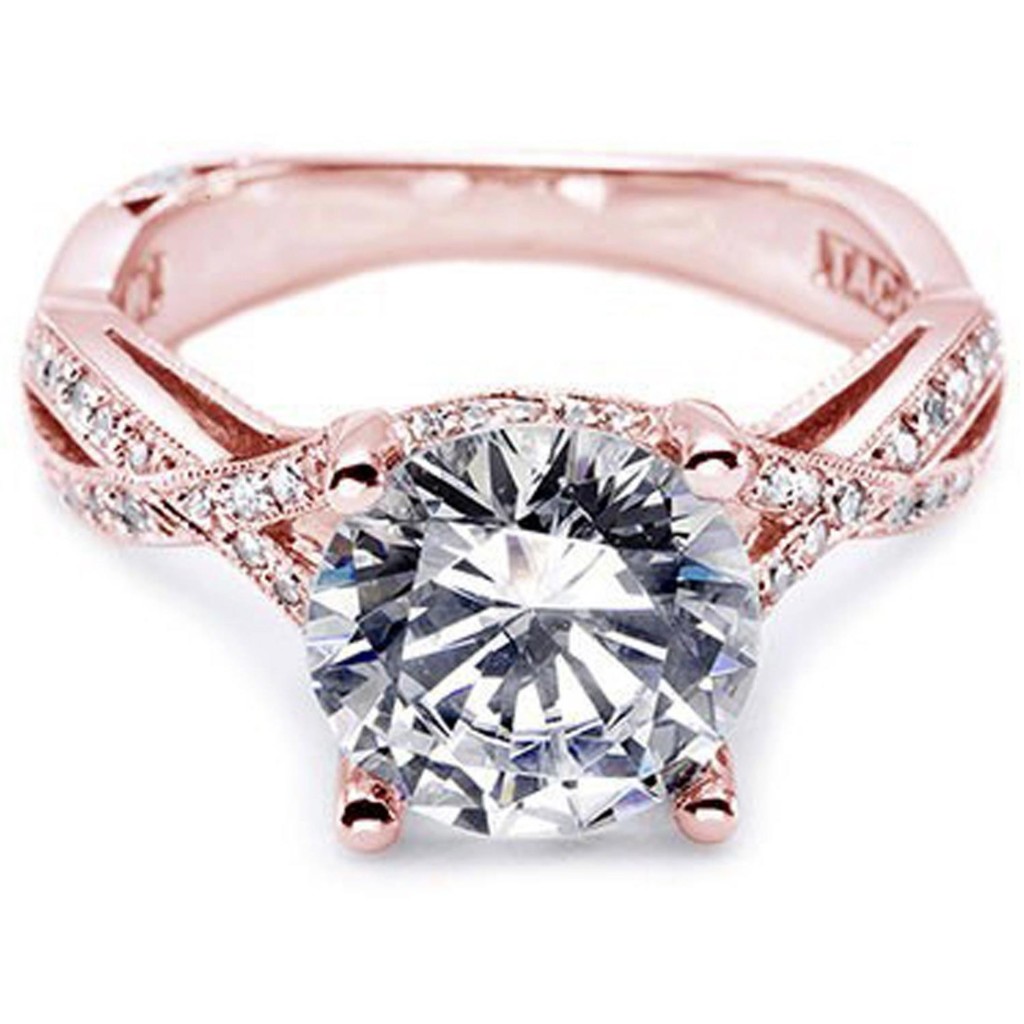 While even the thought of something happening to your new favorite piece of jewelry, like all things in life it's important to be prepared for disaster. No matter the cost of your engagement ring, its sentimental value alone is enough to warrant an insurance policy. And once you've basked in a few days of engagement bliss, you'll want to take the necessary steps to do so. Thankfully insuring an engagement ring is a relatively painless process. And you'll have a couple of options as to how to go about doing so. If you wish to keep the ring's value secret to your fiancé, simply pass along this information to him. So here they are, all the necessary steps to making sure your ring is fully insured.
Value Check
To start, you'll need a copy of your receipt as well as an appraisal done by a certified gemologist. Most independent jewelers will be able to do this for you. Call the jeweler from whom you purchased the ring for a reccommended individual.
Choose a Policy
From here you'll have two options for proceeding: either purchase a rider for your existing homeowner's or rental insurance, or purchase a separate policy. Keep in mind that, should you choose to insure the ring as a rider, you'll always need to notify your insurance company when you move to keep the ring insured. For instance, if you choose to insure the ring under your own homeowner's insurance but plan to move in with your fiancé after the wedding, you'll need to alert the company of such changes. In the event that you don't have homeowner's or rental insurance, you'll need to take the other route. In order to purchase insurance under a separate policy, you'll want to consult the jeweler from whom you purchased the ring to ask what insurance company they use.
Crucial Questions
First you'll need to decide upon a deductible. The lower the deductible, the higher the annual insurance premium. Second, you'll want to settle several key matters in the policy. What are the coverage stipulations? Will it cover loss, theft, both or only one? Will the policy cover a fraction of the ring's value or the entire value? What proof will they require for a lost or stolen ring?
Safety First
For highly valuable rings, consider purchasing a safe for home storage. Also, when traveling to destinations with high crime rates, you may want to consider leaving your ring behind for the trip. Always better to avoid any possible disaster situation, even if you've secured the best insurance policy possible.