Salud Beer Shop celebrating National IPA Day with beer/food pairing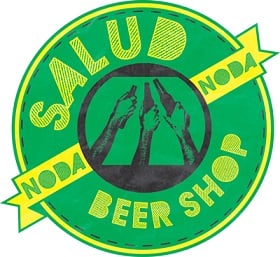 It's a good time to be a craft beer drinker in the U.S. – so much that when a national (and let's be real – this designation is pretty much made up) beer holiday is observed, we now shrug our shoulders and think, "Well, that can be every day for me."
Nevertheless, this year's National IPA Day is this Thursday and however you feel about the day itself, it should be said that there are some incredible IPAs brewed here in Charlotte (including a gold-medal winning one), which is reason to celebrate alone.
This year, there's also a great event Salud Beer Shop is putting on as part of National IPA Day. Salud, along with its next-door restaurant Fud at Salud, will pair four Asian-inspired dishes with Terrapin beers. It's a great match, as Terrapin has a number of solid IPAs, and the man behind the Fud, Jeff McElwee, has four previous years under his belt at Cowfish (and has been turning out some outstanding items since Fud at Salud has opened).
First up is a sushi roll with tuna, kani, cucumber and tempura flakes topped with mango, avocado, mandarin orange and orange peel, which is paired with Hi-5, Terrapin's West Coast IPA. There'll also be a pork spring roll with daikon radish, cabbage, cilantro and peanut vinaigrette paired with RecreationAle, a hoppy session IPA. Terrapin's most popular IPA, Hopsecutioner, will be paired with a spicy orange chicken skewer and finally there is a pork belly slider with blue cheese, arugula and fig jam paired with Midnight Monk, a black IPA.
Tickets are $25, which gets you four 5-ounce pours and the food. There are only 20 spots available and it's first come first serve, so it'd be wise to act sooner rather than later. Tickets can be purchased by calling (704) 900-7767 or emailing Jason@saludbeershop.com (must pay in advance).