Salvation Army Toy Drive at the Pink Hanger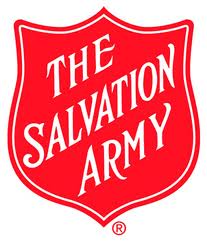 'Tis the season of giving back. This year, the Pink Hanger is proving that. Teaming up with the Salvation Army, the boutique is hosting a holiday toy drive that allows you to save 20% off of your purchase with every NEW toy you donate. Stop in now through December 16, do some holiday shopping, and make a few Christmases and Hanukkahs a lot brighter.
This is just one more reason we love the Pink Hanger.
And just to get you started, here are a few great, local places to snag a shiny, new red fire engine, a great children's book, or loveable little stuffed animal:
-Black Forest Books & Toys (1942 E. 7th St)
-Toys and Co (242 S. Sharon Amity Rd)
-Toys"R"Us (11300 Carolina Place Pkwy, Pineville)
-Shower Me with Love (532 Governor Morrison St.)
The Pink Hanger: 2935 Providence Rd, Ste. 103; 704-366-7272