San Francisco-Based Startup Wants to Help Visitors 'Experience the DNC' in Charlotte
Similar site also developed for the RNC in Tampa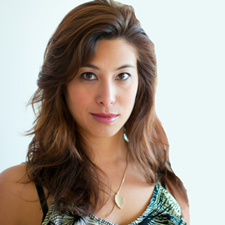 For the tens of thousands of people expected to visit Charlotte next month during the Democratic National Convention, there will be a lot for them to do. There are, of course, the official convention proceedings and events, along with the hundreds of surrounding luncheons, seminars, and parties. But what about the delegates, campaign officials, volunteers, or everyday tourists who want to experience more of Charlotte's culture? A tech startup out of San Francisco plans to be a resource.
Vayable.com helps travelers and visitors book creative experiences in more than 600 cities around the country. Its most active cities are San Francisco, New York, Los Angeles, London, and Paris. Well now Charlotte is primed to get a boost in activity thanks to Vayable specifically curating content and experiences for visitors to the Democratic National Convention, taking it a step further with the launch of ExperiencetheDNC.com (and ExperiencetheRNC.com for Tampa). When Vayable says it provides "unique, insider travel experiences," it makes good on that claim.
DNC visitors will be able to go on the Church Tour of Charlotte ($25)—we do have a lot of churches; and the Charlotte Brew & Chew Tour ($57), where you'll experience craft beer tastings and food in our fast-growing scene. The tours are led by local experts. But this concept is the brainchild of a young woman on the West Coast.
While spending most of her career working in journalism (ABC News, The Daily Show, Sundance Channel) and some politics, Jamie Wong was also enriching her hobby as a world traveler (she's visited more than 35 countries to date). Her passion for travel and all the offbeat experiences she encountered led her to cofounding Vayable, where she serves as CEO (her partner is a senior engineer at Yelp).
"I've always been really fascinated by the stories surrounding current events and politics, and really seeing narratives as the best way to engage people," says Wong, 31. "We have a major apathy problem in this country—people feel things aren't relative to them. So I started Vayable as a way for people to sort of jump into other people's experiences, providing like an alternative to the bus tours and tour operators that seem to dominate the tourism industry."
So aside from you being able to go on a tour of Charlotte that will pump you full of great beer and food, there are experiences that Wong feels will address the "apathy problem."
Are you concerned about the healthcare crisis in this country, or you haven't been paying attention to it? Go on the Preventive Obamacare Tour ($40), where you'll work out at a gym, enjoy a therapeutic massage, visit a juice bar, and get tips on how to live a healthier lifestyle. You've been hearing about problems with homelessness in Charlotte? You can meet with local leaders working to solve the problem. "These are all just kind of entrées to larger conversations regarding issues," Wong says.
There are, of course, your more traditional tourist attractions such as the Canopy Zip-Line Tour ($89) at the U.S. National Whitewater Center, and the NoDa Art Gallery Crawl.
Aside from ExperiencetheDNC.com being a business venture for Wong and her team (Vayable collects a 15 percent commission from guides for all confirmed bookings), she also hopes this will benefit Charlotte and have a lasting impact.
"Whether it's with conventions or the Olympics, the hope is that it can ignite something that doesn't just drop off entirely [afterwards], but really stimulate an ongoing economic activity and social and cultural awareness. That's part of the big prize of hosting one of these large events—share their stories and lead people to engage, and then have them consider Charlotte as a destination in the future… And that's something our site really helps with—it helps introduce people to new destinations they wouldn't have thought of otherwise, or new activities they wouldn't have thought of. Most people don't really think to book tours that are about Obamacare. In fact, most people don't even know such a thing exists. Part of the experience of this type of platform is that you allow the imaginations of individuals."
Follow me on Twitter @HollidayInk.