Save the Date: BBQ Fests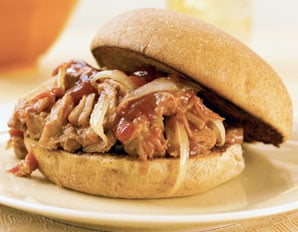 The dates have been set for two of the city's biggest barbecue related festivals, which means it's time to mark your calendars and buy your tickets.
Beer Bourbon & BBQ on May 8th will feature sixty different kinds of beer, forty different bourbons, and plenty of 'cue. Plus, there's a cigar tent, cornhole, and a mechanical bull. A ticket will get you a glass to taste the beverages to your heart's content plus lots of samples of the pork. The event happens rain or shine from 2 to 6 p.m. at Symphony Park at SouthPark Mall. Tickets are $35 to $45 (VIP) in advance and $40 on day-of.
Blues Brews & BBQ has announced that it will be on September 10th and 11th this year. The festival features live music, lots of beer, and all the barbecue you can eat. Approximately sixty barbecuing teams compete for the prize of the best 'cue at this uptown event. It's on Friday and Saturday afternoon/evening. Check the Web site for details.