Scenes from CIAA Week 2019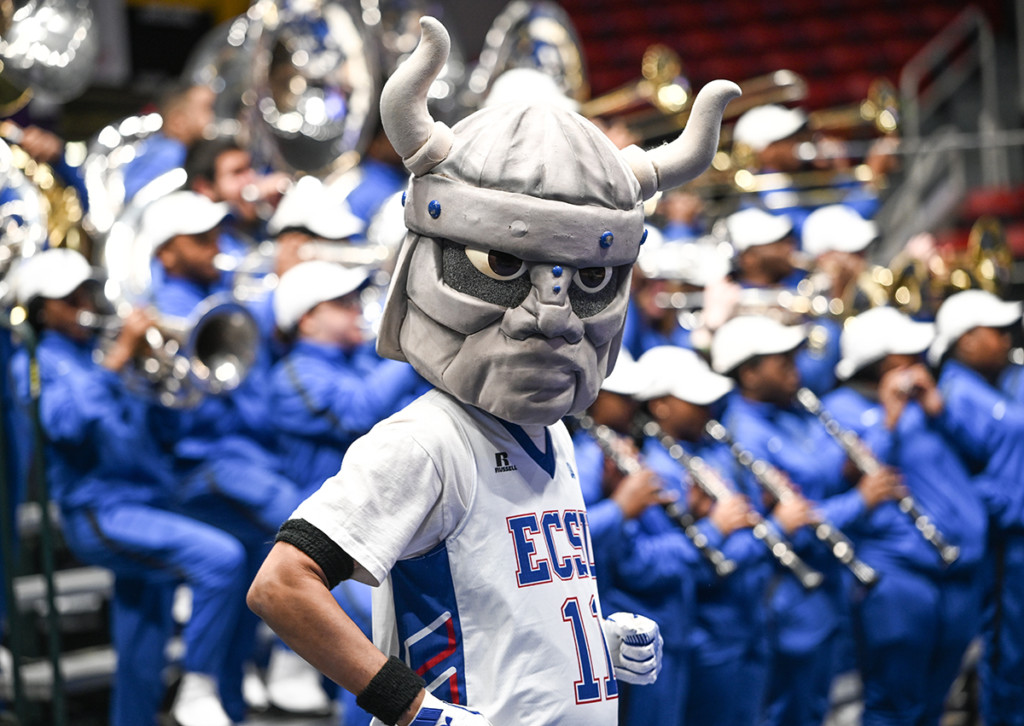 NEXT YEAR will be the CIAA basketball tournament's last visit to Charlotte for the foreseeable future, as the massive event moves to Baltimore in 2021. For 2019's event, Alvin C. Jacobs Jr., one of our 2018 Charlotteans of the Year, captured scenes around the games and activities, reminding us that CIAA's week-long celebration encompasses much more than basketball—but there's plenty of that, too.
---
Augustine University guard Rashad George during a free throw attempt.
---
Nenad Milenkovic of Charlotte's own Johnson C. Smith University.
---
Shaw University's Taylor Royster shoots a free throw against ECSU.
---
Brenda E. Robinson, the first African-American female pilot in U.S Navy history, is interviewed at the CIAA Middle School Day at Ovens Auditorium.
---
CIAA Minority Business and Leadership Symposium, sponsored by Fifth Third Bank, featured CIAA Commissioner Jacqie McWilliams and National Black MBA Association President Jesse J. Tyson.
---
McWilliams washes a child's feet during the Shoes of Hope event at Walter G. Byers Elementary School, which gave out socks and shoes to hundreds.
---
The Womens' Empowerment Brunch at Westin Hotel, presented by Nationwide, highlighted the Box Out Hunger Campaign.
---
Shaw guard Raquel Kellow passes to foward Klintisha Martin.
---
Guard Jalen Jaskson of Virginia State University, the winning team of the CIAA men's basketball tournament.
---
Grammy-nominated R&B singer Kelly Price performed during the VSU game against Livingstone College.
---
A young fan gets a haircut during CIAA Fan Fest, sponsored by S-Curl.
---
Mayor Vi Lyles sits courtside during a CIAA game.
---
R&B singer Jacquees performed throughout the week.
---
VSU played Shaw in the finals.
---
The CIAA Fan Fest had attendees of all ages.
---
CIAA fans were asked to stand during years of continued attendance. This fan had attended for 40-plus years.