Scenes from HeroesCon 2015 (Plus: The Weekday Roundup)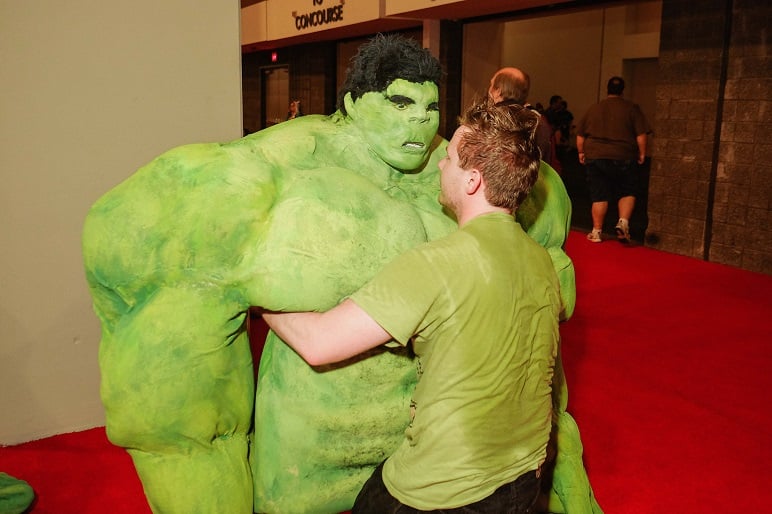 HEROESCON 2015 kicked off with record attendance for Friday, organizers say. Whether it's the return of guests like Stan Lee or the fact that the city itself is growing, there are multiple ways one can account for the convention's continued growth. In any case, during one weekend in June, more and more superheroes are appearing around town.
Below the Weekday Roundup, you can click through a gallery of scenes from the weekend's convention. Photographer Logan Cyrus captures the artists, staff, and mostly, the fans that make the convention possible. In the photos, you may spot your favorite character, a friend digging through comics, or maybe even a co-worker, who you never knew was a masked avenger himself.
MONDAY
LOADBANG
The ensemble performs pieces from Niki Charlafti, Daniel Choi, Ian Evans, and more at the New Gallery of Modern Art. The show is part of the Charlotte New Music Festival, in which workshops, performances, and cross-medium collaborations make up a 3-week celebration of contemporary classical music. Concerts take place in venues across the city, including Snug Harbor, New Gallery of Modern Art, and Queen's University's Suzanne Little Recital Hall.
TUESDAY
CHARLOTTE SQUAWKS 11: THE 11TH GLOWER
Mike Collins and Brian Kahn are back with another edition of Squawks, in which the ups and downs of Charlotte are parodied and given musical musings. See if your favorite local story of the past year made it into the production.
WEDNESDAY
COUGAR: THE MUSICAL
Three women, dubbing themselves "cougars," enjoy nights of fun and romance around town. The musical was developed by playwright Donna Moore.
THURSDAY
NATALIE COLE
The Cole family legacy is rooted in a diverse music repertoire. Cole focuses on Latin music with an evening performance in the Belk Theater.