School Spirit: The Ghosts of Queens University in Myers Park
Over 163 years, apparitions aplenty—from Clara to Lady Burwell—have taken up residence there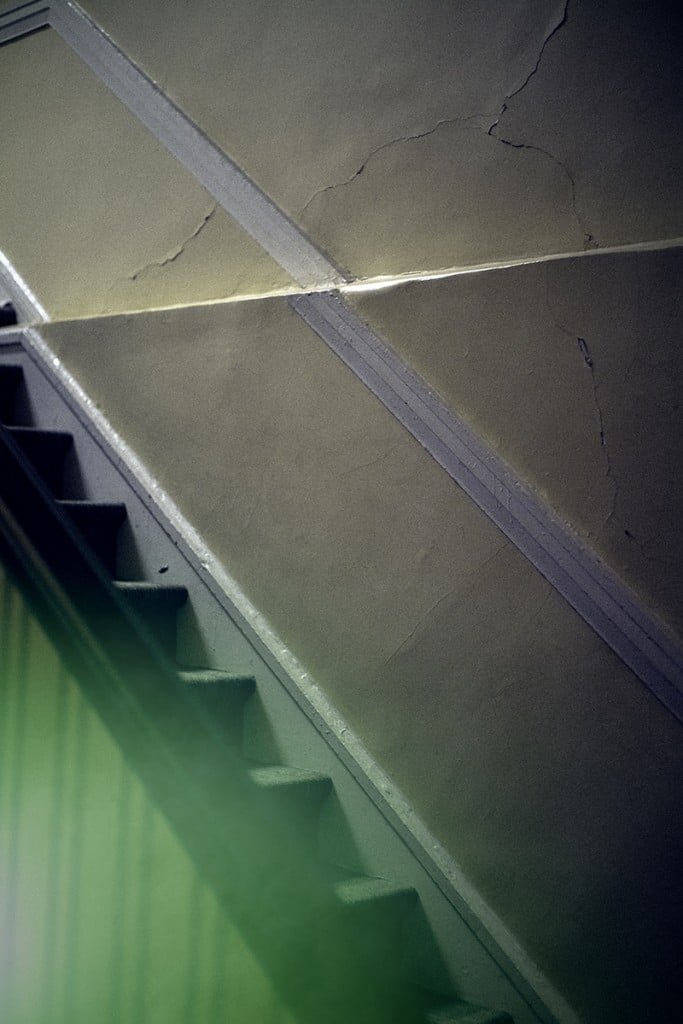 Kayla George's office is at the end of a long corridor on the second floor of Morrison Hall, a nearly century-old, Colonial-style brick box with arched windows that seems to crouch, as if playing hide-and-seek, behind the Walker Science Building and Sarah Belk Gambrell Center for the Arts and Civic Engagement on the campus of Queens University of Charlotte. Morrison frustrates your efforts to enter it. The front door sticks. You have to yank the handle like a lawnmower cord to open it. The staircase can be tricky to locate, and the stairs creak as you ascend.
George is Queens' assistant dean of conduct and director of residence life and housing. So it's appropriate for her to work in Morrison Hall, a dorm back when Queens was an all-female campus. She took the job in fall 2015. Once I'm settled in her office, provided with a cool drink on a sweltering late September afternoon, I ask when she first heard the ghost stories.
"Immediately."
The most famous one, Queens' own "Tell-Tale Heart," occurred at—where else?—Morrison Hall. It concerns a young lady named Clara, who was living in one of the upstairs rooms. The Clara story has a couple of different versions, but its skeleton is this: Around the end of World War II, Clara wrote a Dear John letter to her soldier boyfriend, who was stationed overseas; she'd been seeing other boys. Yet her soldier was already on his way back. The letter never reached him.
You can guess where this is going. Our G.I. decided to surprise his sweetheart at her dorm. The surprise was on him. This is where the legend gets fuzzy. Some accounts have the soldier, in a jealous rage, covering Clara's mouth, tying a bed sheet around her neck, and pushing her over the bannister of the back stairwell. Others have Clara so grief-stricken by her act of independence/betrayal that she did the deed herself. Either way, some time after, the college erected a ceiling-to-floor panel of wooden slats that to this day blocks access to the bannister, and Clara passed into Queens legend.
Except she's apparently still pranking her way through Morrison Hall—the wronged undergrad who can't bring herself to leave. "So this is Clara's room," George says brightly, giving me the tour. "I'm happy to show you this, because it's spooky AF." It's across the hall from her office and was for a time occupied by Monica Gillette, an assistant dean who would speak of laptops that mysteriously turned off and then back on during meetings. Clara's room was also once the office of another assistant director, Johnny Hohenstein, who had hung his framed undergraduate diploma from Belmont Abbey on the wall above his desk. Hohenstein would get to work in the mornings and discover that the diploma had slipped and fallen within the frame.
"There was one point when I duct-taped it to the matting, and it still fell," Hohenstein confirms. "Then I left Queens and took a new job in Alabama, and it never fell. Not once."
George warns me about Hohen-stein. "I think he's a little bit of a drama mama," she says with affection. She's calm, cool, rational, a stolid lady from Michigan, not one to fall for tales spun by Southern raconteurs, no doubt concocted with the help of bourbon. Except … she saw the diploma displacement with her own eyes. She was alone in her office during summer break in 2017, "and I heard a chair squeak. I'm not kidding. I'm not a drama person. And it freaked me the eff out. I didn't even want to be in here," she tells me. "You know how when you just feel a presence?"
Sort of, I say. Was this at night?
"No. No, no, no," she replies, practically shuddering. "I would not be in here at night."
Of course Queens has ghost stories. It was founded 163 years ago, four years before the outbreak of the Civil War. That's a lot of time for spirits and stories to accumulate. The arching oaks of Myers Park cast long shadows in autumn, as Halloween approaches. College campuses are ideal spots for these kinds of legends. At Queens, the stately brick buildings themselves suggest the passage of generations—and what they may have left behind.
Queens has celebrated (if that's the right word) its ghost stories for years. Until recently, when Kayla George arrived on campus, students would gather around a fire pit near Halloween, and staff would regale them with the tales. George, although slightly spooked by her Morrison Hall experiences, thought guided tours might be fun. So she, Hohenstein, and some others started those up in 2015. They're not much more formal than the fire circles, but students do get to experience the places as they hear the stories, especially the old, canonical ones: Clara in Morrison Hall; the eerie piano of Suzanne Little in the recital hall that bears her name; and watchful Mrs. Burwell in what used to be named Burwell Hall (see sidebar).
Margaret Anna Burwell was the university's first matron, an educator and the wife of the Reverend Robert Burwell, who served as the first president of the institution, then called Charlotte Female Institute, from 1857 to 1872. Lady Burwell was the institute's heart and soul, and legend has it that her spirit periodically haunts the building now known as Queens Hall. "The story I always heard was that if you're in (the building) after 10 p.m., the chance of seeing or hearing her was big," says Adelaide Anderson Davis, an alumna and longtime associate vice president of alumni relations and planned giving. "Someone working there late at night saw this long black dress go by, and it was later deemed to be Mrs. Burwell," Davis explains. "It scared them to death. We knew not to go there at night."
A few years ago, Davis, perhaps preparing for her own ghosthood, decided to play a little prank during one of the student tours. She convinced her friend Frances Evans, a fellow alumna and longtime trustee, to don a long black dress, high white collar, and wig and conceal herself behind the draperies. When the tour group arrived, the lights in the old hall dimmed appropriately, Davis began to tell the story of Lady Burwell.
"The mood was there, a little essence of fear," Davis says. "I was telling the story, and the students, a couple of hundred of them, were just breathless, sitting on the floor. Suddenly"—she laughs—"Frances threw open the drape: 'What are you doing in Burwell Hall? It's after 10 o'clock! What are you boys doing here? If you're not out of here in 10 minutes, I'm going to put a hex on all of you!'"
Who needed Lady Burwell to watch over things? Evans' performance had the desired effect, Davis says with a mischievous cackle: "They left."
Different regions have their own ghost tales. The Northeast, rich with history and deprivation, has its Headless Horseman and other legends of pilgrims terrorized by the spirits of an unknown land. Out West, ranchers and cowboys have unspooled countless campfire stories about gunslingers and Indian warriors cut down in their youth. All have a common foundation: The dead have unfinished business. In the South, a region suffused with mystery, tragic death, and the loss of the Civil War, it's easy to see how pain can twist itself into a catalogue of hearts' cries for justice, revenge, or reclaimed love.
"The South seems to romanticize death more than, quote-unquote, Yankees do," says Hohenstein, who notes that his hometown of Savannah is considered one of America's most haunted cities. "In Savannah, there's always an element of someone who lived a life they weren't happy with, and they're still on the earthly plane to try to figure it out."
Or, in the case of Suzanne Little, express it through her beloved piano, in the recital hall that bears her name. Her husband, E.H. Little, a prominent industrialist and philanthropist, is said to have donated the money for the building in honor of his music-loving wife, Suzanne. Students and staff have sworn over the years since her death that they can hear faint piano music in the basement halls near the recital space.
"We heard the piano," says Leigh Davis, an assistant director for student activities who worked at Queens for 22 years before her retirement in 2019. She and a group of people were in the lobby about six years ago when they heard it—faint, coming from below. "As soon as we went down there and walked down the hall—we were all, like, hair sticking up on our arms, just freaking out—we heard the piano again. We searched every room and never found anything … It was creepy."
The ghosts don't reveal themselves to everyone. Some have seen or heard or felt the presence of one but not the others, or nothing. Leigh Davis swears she encountered Suzanne but never Clara over in Morrison Hall. ("I would love to bring in one of those professional ghost people, but they're really expensive," she says. "And our budget's very small.") They persist still. Their legend does, anyway. How well can anyone distinguish between a spirit and its suggestion? Isn't the suggestion a kind of spirit, or its indicator? Is that really piano music, and is it really coming from nowhere? Who or what kept detaching Johnny Hohenstein's diploma? Doesn't Mrs. Burwell have better things to do than chaperone dates from beyond the grave?
George, Monica Gillette, and I talk about these things in the hallway outside their offices, Clara's domain. Gillette has been at Queens since 2017, and she, like George, doesn't consider herself a superstitious type. Still, she's encountered some unexplainable weirdness in those offices—like the laptops turning off and back on, or returning to her office to find the light on when she knew she turned it off. That kind of thing. George remarks that she continues to feel "a presence" in the building.
They giggle nervously. Gillette says she has a meeting to attend. She leaves us in the hall with a breezy, "Say hi to Clara for me."
Burwell Hall No More
On July 2, Queens announced that the university's Board of Trustees had voted unanimously to change the name of Burwell Hall, for more than a century the main administrative building on the campus in Myers Park, to Queens Hall. The structure was built in 1914 and named after Margaret Anna Burwell, the wife of the Reverend Robert Armistead Burwell, who in 1857 was named the first head of the Charlotte Female Institute, which later became Queens.
Last year, Queens staff discovered archival documents that indicated that the Burwells had "direct ties to slavery," the university said in a news release. New President Daniel Lugo commissioned a task force of faculty, students, staff, and alumni to examine Queens' links to slavery. The task force "found clear and conclusive information describing the Burwell couple's direct and abhorrent actions as slaveholders," including beatings—at Margaret Burwell's insistence—of an enslaved woman, Elizabeth Hobbs, who lived and worked in the Burwells' home in Hillsborough from 1835 to 1842. After her emancipation in 1855, Hobbs—by then married to a man named James Keckly, whose name she took—worked as a dressmaker in Washington, D.C., where one of her clients and friends was First Lady Mary Todd Lincoln.
The Queens task force work continues, Lugo said in the release, "but their findings on Robert and Margaret Anna Burwell were conclusive, disturbing, and warranted immediate action." — G.L.
Greg Lacour is the senior editor of this magazine. A version of this story was published in the winter 2019 issue of Queens magazine.