Scout & Molly's and chezElle 1st Annual Dot Sale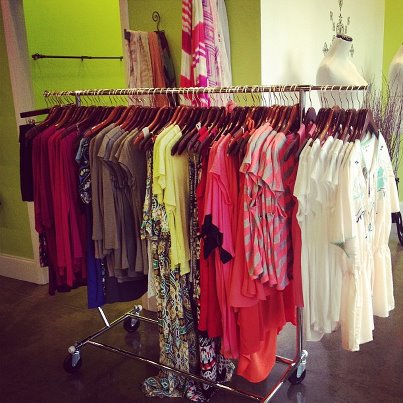 I'm a twin, so I happen to think (dynamic) duos are the best, and that two's better than one. That's why I am probably a little too excited to share the fact that Scout and Molly's and chezElle have teamed up this year for their 1st Annual (combined) Dot Sale (!!!!!)
I was in the both stores on Tuesday night while the shop owners were "dotting" the discounted goods, so trust, me this is the go-in-with-guns-blazing-and-grin-because-the-deals-you-got-can't-be-legal kind of sale. chezElle isn't new to the Dot Sale concept, but Scout & Molly's is–and the shop's taking to it like a duck to water.
Here's how it works:
All Spring and Summer Items
$35, $45, $55 & $75
( SAVINGS UP TO 75% OFF)

PLUS: Buy any sale item, and get 20% OFF full-priced items!
The sale runs now through Saturday, July 21st. No price adjustments on previous purchases. Not valid with any other offer. No holds during the sale.
Governor Morrison Shopping Center