Section of Tryon Street With Black Lives Matter Mural to Reopen Tomorrow
While only one member of City Council dissented, multiple leaders are open to closing an uptown street permanently in the future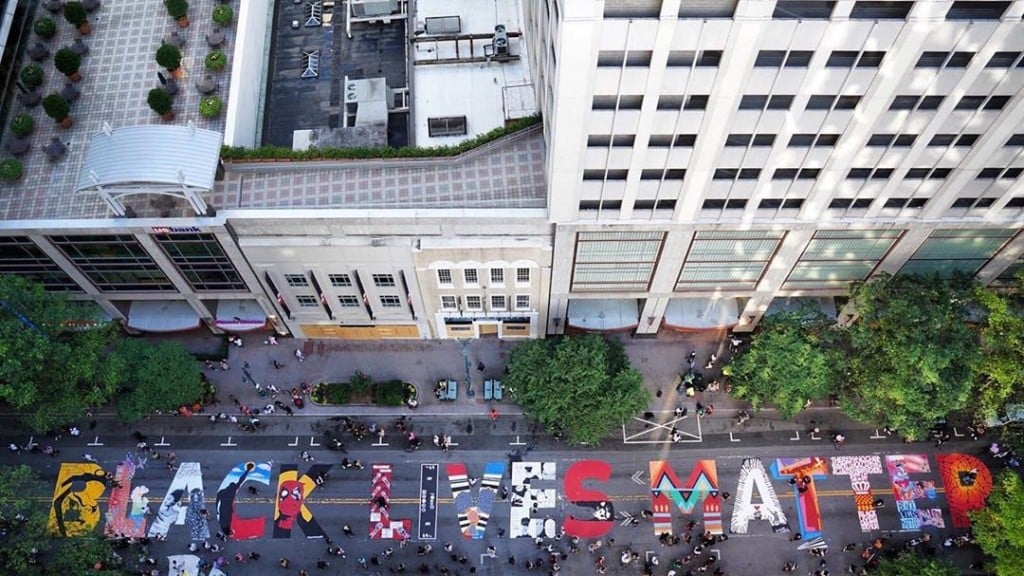 Monday's Charlotte City Council meeting brought one major change in uptown, among other moves. After months of closure, the section of South Tryon Street in uptown with the internationally recognized Black Lives Matter mural—between 3rd and 4th streets—is reopening to traffic tomorrow. The council approved the reopening in a 10-1 vote, with council member Braxton Winston being the sole dissenting vote.

Both members of the community and the council spoke to the importance of the mural, while also weighing the impact on businesses on the street. The discussion also touched on whether artists were under the impression that their efforts were part of a "temporary" project—which Taiwo Jaiyeoba, assistant city manager and chief city planner, maintained was the case. Winston added this, among other thoughts: "By opening up the street and letting the Black Lives Matter mural fade away, we are saying that McCormick & Schmick's valet matters more than Black lives now." (The owner of the uptown location of the restaurant had spoken prior to the comment.) Organizers and city staff are still in discussions about how to memorialize the mural elsewhere.

Councilman Larken Egleston and Jaiyeoba did both express interest in larger street closure in the future to make uptown more pedestrian-friendly. Jaiyeoba noted that Tryon Street is the most obvious candidate, with more discussions on the way. 
Winston was also the sole dissenter in purchasing a new helicopter for CMPD for $5.2 million. The council did unanimously approve the massive Eastland development, as well as the Lake Mist naturally occurring affordable housing project, among other items.