See 4 New Menu Items Just Launched at Midwood Smokehouse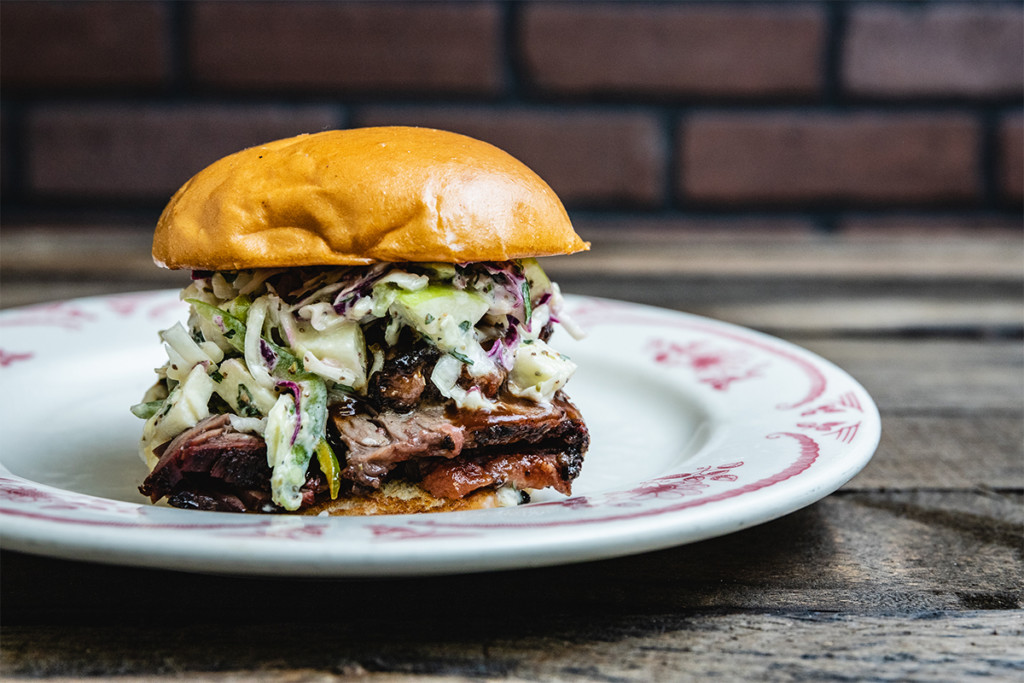 Barbecue spot Midwood Smokehouse, with five locations and counting, continues to evolve its menu. (It also appears on our "5 Best Restaurants in Plaza Midwood" list.) They recently gave us a peek at four hearty new items on its menus. Get the details on those, available now, below:
Top of page: Fatt Matt: This tender, smoked brisket sandwich is, as its moniker alludes, a bit on the hefty side. On a brioche bun, the item comes with apple-jalapeño slaw and Midwood sauce.
---
Pollo Texano: This is one of two new, smoked fried chicken sandwiches available at the spot. This one, on a brioche bun, is tossed in a honey chipolte glaze, a apple-jalapeno slaw, and angry pickles.
---
Appalachian Yard Bird: The other smoked fried chicken sandwich, also on a brioche bun, comes with creamy pimento cheese and angry pickles.
---
Smoked Meatballs: A new appetizer, this item consists of three meatballs that are topped with smoked jalapeno BBQ sauce and mixed cheeses (plus: some green onion).