See-Eye-Double-Aye! Top-20 Party Picks for CIAA Week 2014
There are hundreds of parties to choose from February 25 - March 1 in Charlotte. Here's help in narrowing them down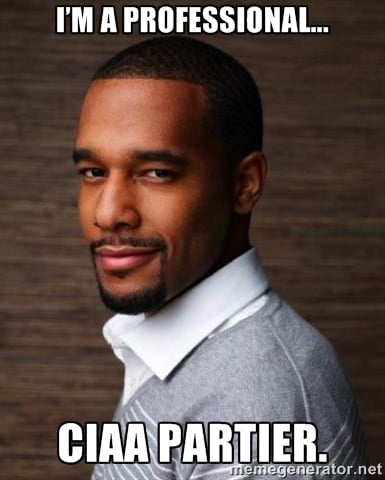 Countless people have asked me, whether in person while I'm out, through email, or text message, "which CIAA parties do you recommend" or "which CIAA parties are you going to." I appreciate that they hold my opinion in high regard, but here's how I can best guide them and you. With so many parties going on, there's no one "it" party; there will be several "it" parties. There will also be a few busts. My best advice is that you pick the events whose descriptions most appeal to you, do a little research on the venue and the promoter putting it on, if applicable, and you and your friends decide, buy your tickets in advance (the prices have already been going up); then go there and drink, dance, and be merry.
But because I have such a big heart, I've done some of the leg work for you, and am offering up my top-20 (23 if you're counting) party picks over five days for CIAA Week, with Friday and Saturday divided into day and night parties (in no particular order other than the date). Make it do what it do, baby!
Tuesday, February 25
Wednesday, February 26
Thursday, February 27
Friday, February 28
[Day Events/Parties]
[Night Events/Parties]
Saturday, March 1
[Day Events/Parties]
[Night Events/Parties]
Visit www.charlottemagazine.com/ciaa for our comprehensive coverage of the events, parties, and celebrities surrounding the 2014 CIAA Tournament.