See More of Charlotte on Free Walking Tours in May
Sign up soon; some are already full.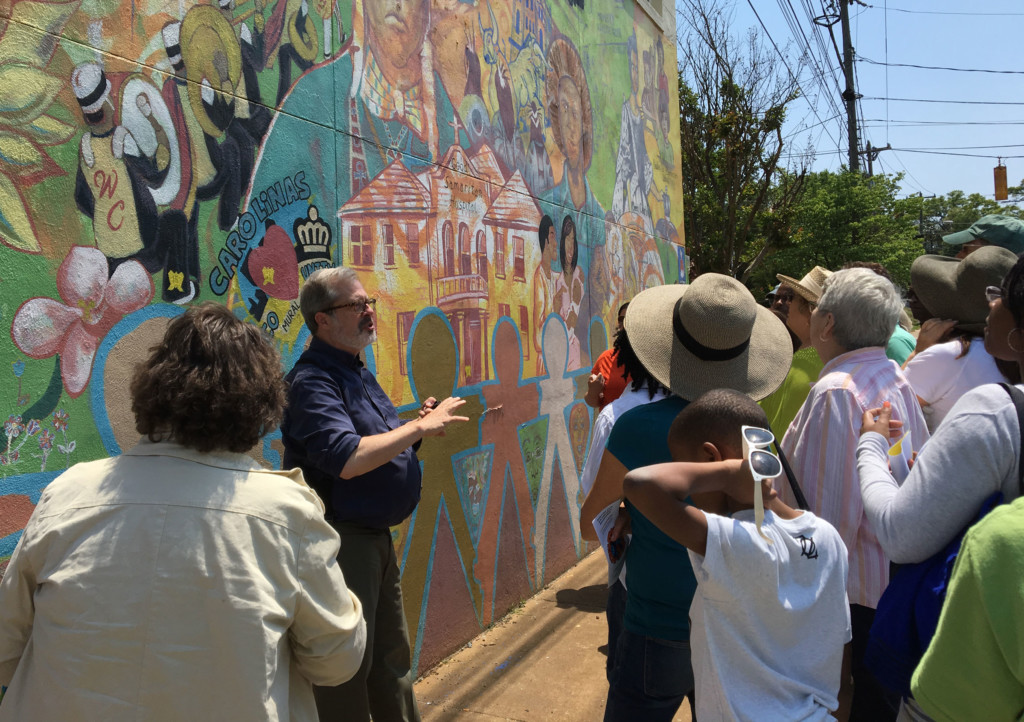 No matter if you're new to the area or you're a Charlotte native, there's always something to learn about our beloved city. And what better way to learn the nuances of our urban core than to walk the streets and take in your surroundings?
Throughout the month of May, you can sign up for free walks through the city's neighborhoods and see under-the-radar sights such as Revolution Park and the Hebrew Cemetery. Neighborhoods on the list of walks include Dilworth, uptown, Enderly Park, and Belmont, and these walks are led by local historians and neighborhood leaders who are ready to dish out the lesser-known details on the locales you've passed by time and again.
You can see the full list of walks here, and you might want to act fast. Though there are 22 total for the year, the walks are quickly filling up; the three munching tours are already full. Though registration is requested—there's an RSVP button on the web page with the listings—it is not required.
Charlotte City Walks are part of a global movement looking to connect the people of cities to their communities. These walks are a great way to learn more about your surrounding neighborhoods and those who live in them. This is the sixth year Charlotte has hosted city walks.