Seeds of Knowledge
Landscape designer Laurie Durden shares some quick tips on sprucing your yard for spring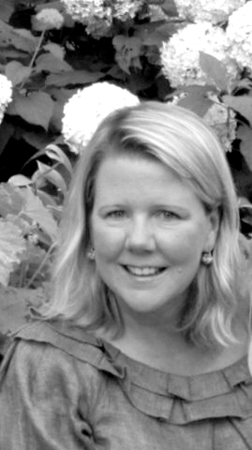 What's the easiest thing to plant to add instant color to your yard?
Bulbs are the perfect solution. It's a little past bulb-planting season this year, but that makes it a great time to take note of what you like in other people's yards. There are such a wide variety of bulbs that range in scale, height, and price, and they can have long bloom periods and are basically zero maintenance.

What is the key to planting a really beautiful container for the front porch?
Focus on a simple color palette and then utilize a variety of contrasting textures within that color scheme. For height, I love boxwoods. They come in a variety of shapes, not just the typical round or pyramidal. Get a shape that complements the architecture of your house.

What kind of expensive mistakes do you wish people would avoid in their landscaping?
The mistake I see a lot of people make is that they go to the nursery and they get all excited and buy some of everything and then they get home and have no idea where they are going to put it. You need to look at the space first. Also, people underestimate the impact that a good shrub or tree will have in the long-term architecture of their garden. They don't think twice about spending $500 on bright annuals they'll have to replace next year when they could be buying something that will really last.

If you could give aspiring green thumbs just one piece of advice, what would it be?
Concentrate on one area at a time. Don't try to do it all at once. But before you do anything, clean out the junk. Don't be sentimental about the ones that don't look good. They are just plants.