Sense of Wonder
From the executive editor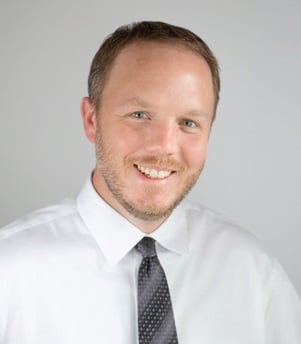 THERE'S REALLY NO BETTER WAY to put this: When I first met Leigh Ann Henion, I thought she was a little crazy. This was 2010, just before her son's second birthday. She was a writer and teacher at Appalachian State, and I was a writer and editor at Our State magazine. We'd worked together on several stories by then, and on a fall afternoon, we shared lunch at a farm-to-fork restaurant on King Street in Boone.
For two hours, Leigh Ann flashed and bobbed like a lightning bug. She had stories and story ideas, and questions and more questions. She whirled her arms when she talked, and she covered every subject from the home she lives in with her husband to the monarch butterflies she chased in Mexico. She used "Check this out!" as a way to set up each adventure. She was frenetic. But she was memorable.
Five years and many emails and phone calls and stories later, we remain close friends. We've talked through all sorts of changes in our lives, career and family and otherwise. And more than once, we've yanked each other up when the writing got too hard. It's safe to say that if one day, every writer and editor I knew shoved a palm in my face and walked away, Leigh Ann would be the last one there, and she'd probably run to the end of the driveway to holler for everyone to come back.
When we met that day, I'd later learn, Leigh Ann was dealing with a hefty conflict. She loved being a new mother and staying home with her son, but those joys came at the expense of one of her defining characteristics—the desire to explore. She took that conflict and turned it into a book, due out this March from Penguin Press, titled Phenomenal. In it, she travels to the corners of the earth to experience natural wonders, and along the way she makes several discoveries about motherhood. It's sure to be a hit, and it's sure to make the folks at Queens University, where Leigh Ann earned her master's degree, proud. Among those who've already offered praise is bestselling author Elizabeth Gilbert, who says in a blurb: "What a cool and fascinating ride. … I think it will open the doors for many."
I haven't read the book yet. I'll wait for it to arrive in March like anybody else. A part of me doesn't want to stop following her through the making of it. Her emails over the years have been little literary gems themselves. I read them again recently, and I marveled at how often she struck with the first paragraph, saying that she's leaving for a month or two to chase wildebeests in Africa, or lightning storms in Venezuela, or the aurora borealis in Sweden. And then this, from September 2012, just before her last trip: "I'm headed to Australia at the end of next month. My round-the-world journey will be an attempt to witness the coral spawning of the Great Barrier Reef and a full solar eclipse. I might see both. I might see neither. I'm terrified. I'm excited. You know how it goes."
She saw one, but I won't give away the ending, except to say this: When she submitted her manuscript, Leigh Ann high-fived the attendant at the print shop.
Check this out! This issue of the magazine is about possibilities. Leigh Ann writes the cover story, on Heirloom restaurant and its chef, Clark Barlowe, who is one of many Charlotte chefs trying to make this the best food city in the South. Barlowe left two of the world's top restaurants to come here and open his own. He forages for nuts in the wilderness in the morning and brings them back to his restaurant to serve at night. All of that probably makes him a little different, a little crazy.
But it also makes him great.
Michael Graff