Show Stoppers
Ladies of Lineage Junko Yoshioka Trunk Show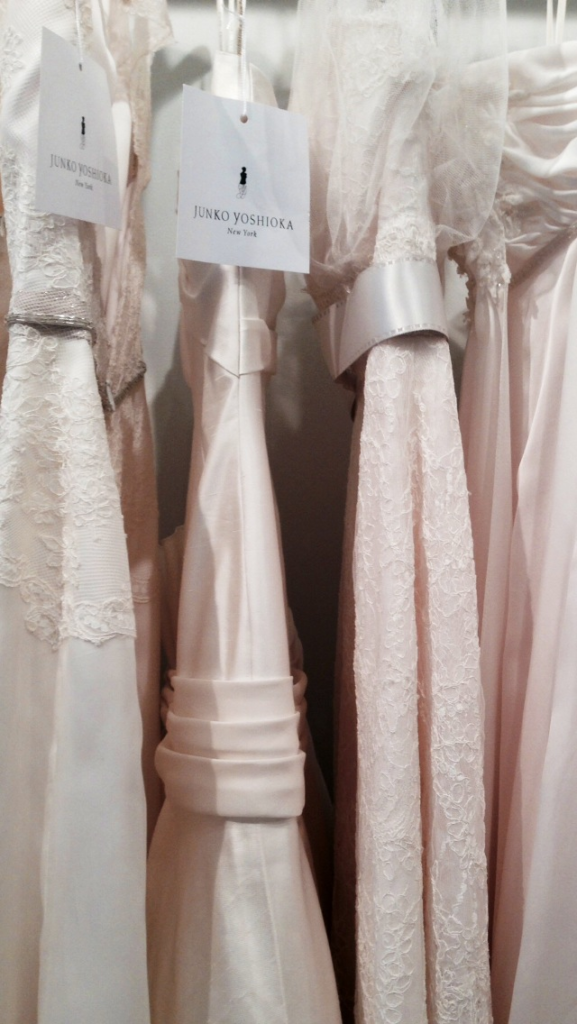 The Ladies of Lineage shop, tucked away in a charming lot of Dilworth shops, is every bit as cozy as it is glamourous. Its intimate interior boosts my spirits each time I pop in to pull gowns for editorial shoots. Thus you can imagine my delight upon discovering their trunk show to be held, featuring a personal favorite designer: Junko Yoshioka. Naturally I quickly cleared my schedule for the afternoon to get a first look at the shipment. Purusing the collection, I could hardly contain my excitement–much less choose a favorite. So here are my top picks from the lot of bridal confections…
Adele
This stunning twist on a princess gown has so many beautiful design elements… The illusion neckline, the drop waist, the tiered tulle with a finished edge… Positively stunning.
Brioche
This sleek alternative to strapless keeps all the classic romance with delicate French lace.
Madaline (front)
This architectural bodice feels reminiscent of silk origami, and the painstaking pleated back with covered buttons–bridal perfection!
Madaline (back)