Signs of the Times: The Convention Is Near
A photo slideshow of some of the notable changes around Uptown in time for the Democratic National Convention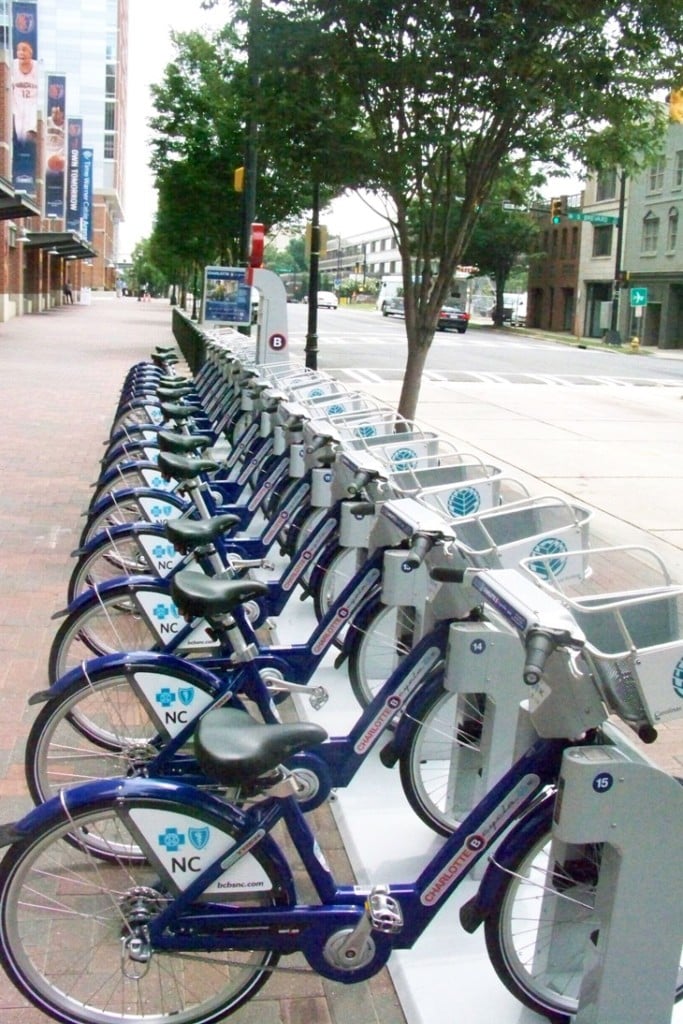 There's a famous bumper sticker that reads: "Jesus is coming. Look busy." I'm not sure if God's son himself will be attending the Democratic National Convention next month, but a lot of high-profile people are coming. (No one higher than you, Jesus. Get well soon, Rev. Billy Graham. Amen.)
You've likely noticed many things being added, touched up, and spruced up around Uptown to impress our impending guests. Some are additions that were already planned by the City of Charlotte or private businesses, but only were fast-tracked to be completed by the time 35,000 visitors arrive the first week in September. Others are likely things that didn't even have a blueprint until after Charlotte won the bid last year to host the DNC.
I walked around the Uptown streets today and took photos of some of the notable changes.
Stay up to date with Charlotte magazine's Democratic National Convention coverage at www.charlottemagazine.com/dnc. Follow me on Twitter @HollidayInk.
Click on a photo below to begin the slideshow.