Simple Succulent Housewarming Gift
Give the gift of greenery that can brighten any room in any season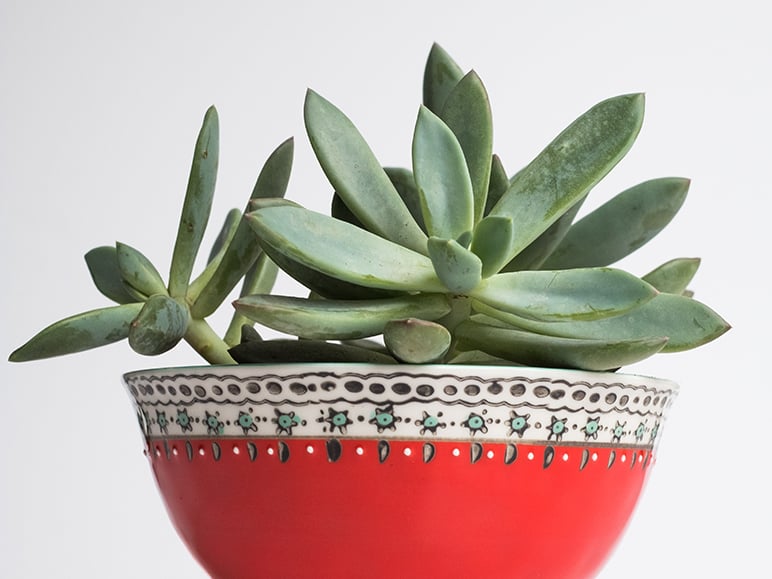 CARE TIPS
Wait at least three days after transplanting to water succulents so the plants' roots can heal. Succulents do best with 4 to 6 hours of filtered sunlight per day. Water weekly.
SUPPLIES
* 1 cup cactus potting mix soil
* ½ cup small stones or pebbles
* Variety of succulents, found at most gardening centers
* Decorative bowl
INSTRUCTIONS
1. Add a shallow layer of stones to the bottom of the bowl. This will help with drainage.
2. Add cactus potting mix on top of stone layer.
3. Gently remove succulents, starting with the largest, from plastic containers and gently break up the roots.
4. Place in bowl and add cactus soil as needed around succulents to fully cover roots.