Six Shades of Gray Classic
Four-day social affair runs July 19-22, raising funds for youth programs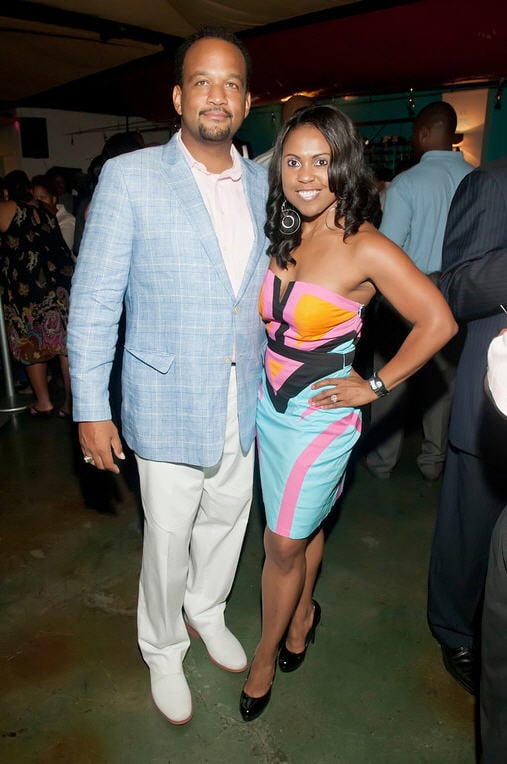 The Gray Classic returns for the fourth year, with six events that'll have you doing a lot more than playing golf this week. The centerpiece of the classic is the golf tournament taking place this Saturday, July 21 at The Golf Club at Ballantyne. And proceeds from each of the classic's events will benefit a good cause: 100 Black Men of Greater Charlotte's Movement of Youth (MOY) mentoring and education program.
When Herb and Felicia Gray founded The Gray Classic in 2009 it was primarily focused on the golf tournament, but over the years it has grown to include a handful of surrounding events, making this an all-encompassing four-day social and professional affair. It appeals to both golfers and non-golfers.
"It is something for everyone to do and network, and get involved, and then give back to the kids in the mentoring program," says Herb Gray.
He says 220 people have registered so far to play in Saturday's tournament, which is on pace to be the most ever. And the growth of one of the classic's social events signifies how much this undertaking has evolved.
"The women's brunch has grown from being at our house with about 30 or 40 women, to now we've got 180 at Ballantyne and it's sold out," Gray says. "We have a list of about 90 women who are [on the waiting list]."
Below is the list of events scheduled for The 2012 Gray Classic. Visit thegrayclassic.com for more details and to see photos from previous years.
Thursday, July 19
The Gray Classic Business Roundtable
Themed "Building Bridges for Business: From Small Business to Big Business," this is an invitation-only event featuring an esteemed panel including Jeff Feemster, president of E-Z Parking, Inc.; Eric Watson, vice president, diversity and inclusion, Delhaize America; Carolyn Flowers, CEO of Charlotte Area Transit System (CATS); and more.
Friday, July 20
Welcome Reception
Talk of the Town hosts this after-work event at one of Uptown's newest restaurants. Enjoy hors d'oeuvres and live music. 6-10 p.m. Free. Delta's Restaurant, 525 N. Tryon St., deltasrestaurant.com, twitter.com/talkofthetownnc.
Saturday, July 21
The Gray Classic Golf Tournament
If your game is up to par (or not), hit the greens. 11:30 a.m. and 1:30 p.m. tee times. $125.The Golf Club at Ballantyne, 10000 Ballantyne Commons Pkwy., golfballantyne.com, thegrayclassic.com.
Women's Empowerment Brunch
This brunch, which brings together women of all ages (many of whom's significant others are playing in the golf tournament), has sold out. 11 a.m.-1:30 p.m. The Ballantyne Hotel, 10000 Ballantyne Commons Pkwy.
Party With A Purpose: The After-Party
The Grays and Digital Divas host this after-party. Mix and mingle with many of Charlotte's young professionals and socialites. Music by DJ Polo. 10 p.m.-2 a.m. $20 and up. Kalu, 505 E. Sixth St., kalunc.com, digitaldivasevents.com.
Sunday, July 22
Farewell Brunch
Bid adieu to the fun-filled weekend over a great meal and with good company, while being entertained by live jazz. 11 a.m.-4 p.m. $25. Ruth's Chris Steak House, 222 S. Tryon St., ruthschris.com.
Be sure to bookmark www.charlottemagazine.com/Blogs/Dusk-Till-Dawn to stay plugged into Charlotte nightlife.