SkillPop Makes Social Learning a Pathway to Community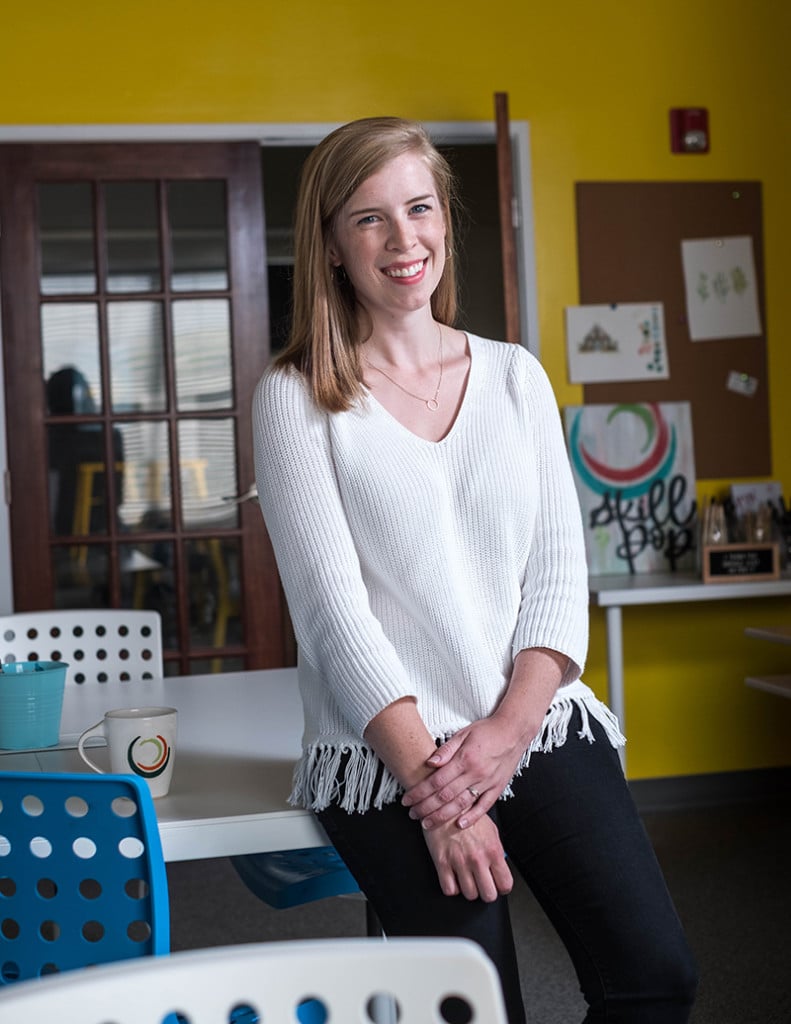 HALEY BOHON IS a typical Charlottean: The 28-year old wears pointed-toe flats to work, The Mayobird is her favorite place to eat, and she starts the day with a few cups of coffee. "It's everyday, normal people who start companies," she says brightly. Although she's referring to founders of Charlotte start-ups like Passport, AvidXchange, and 2ULaundry, she also fits the description.
In 2015, Bohon founded SkillPop, a start-up that hosts pop-up classes aimed at teaching adults new skills. After moving to Charlotte from Raleigh in 2013, Bohon witnessed an explosion of community events and speaker series around the city. "A lot of people my age are looking to get out of their normal routine, to meet people, and be in the community," she says. "But there was a huge void. You could take a yoga class any day of the week, but you could not find a photography class, knitting class, or painting class that wasn't the next six weeks of your life and a whole lot of money. Or, that wasn't behind a computer screen."
Bohon saw an opportunity to change the way adults learn with her own start-up, an ambition that grew as she gained experience as a product development engineer. Communities were already forming around fitness and networking meet-ups, and Bohon believed that learning could provide an equally powerful setting for social connections to happen. In September 2015, SkillPop offered its first class: Handlettering Basics taught by Kaley Olson, followed by 11 additional classes by the end of that year. Today, SkillPop hosts nearly 100 classes a month, and has expanded to Greenville, South Carolina; Nashville; and the Raleigh-Durham area.
Bohon and her lean team of four place a lot of value on making classes a place to connect with community, both in terms of geography and interest. "If you're learning gardening by reading articles or by watching a YouTube video, you're totally missing connecting with other people who are also interested in gardening," she explains. "We really try and make it easier to explore where you live through something as simple as a marketing class."