Skin Savers
Quick beauty fixes for a glowing winter complexion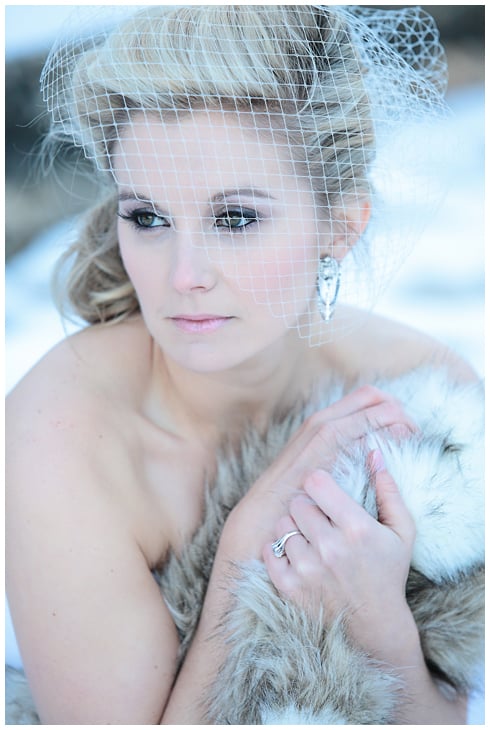 Whether you're gearing up for a winter wedding or simply in want of a dewy complexion for various soirées and events in your bridal honor, achieving flawless skin in the cold weather months is quite the challenge. Mix harsh winds, frigid mornings and extreme fluctuations in temperature, and you've got a recipe for complexion disaster. And though there's no wedding on my books, I was equally flustered by flaky, lackluster skin and weather-change breakouts. So I went on a serious hunt for some skin game-changers. At the end, I came out with the holy grail of products, and, having used them in my daily repertoire for a week now, I can attest to their magical abilities. So here they are: my four new favorite products, perfect for even the most sensitive-skin brides to-be.
1. GLAMGLOW Tingling & Exfoliating Mud Mask. Though I was a bit skeptical about this mask's intensity, given the strong tingling sensation that sets in the moment it's slathered onto your skin, it definitely didn't disappoint. After 10 minutes and a quick warm water rinse, my face looked immediately glowing and poreless. It smells incredibly fresh and made for a lovely at-home spa treatment.
2. Renée Rouleau AHA/BHA Cleansing Gel. After an ongoing search for a new daily cleanser, I stumbled upon this line of products started by a Texan esthetician. After reading more than a few rave reviews, I ordered the gel cleanser. The tiniest bead exfoliators scrub away all my makeup at the end of the day, but the part I've found to be the most amazing: my skin feels amazingly smooth afterward as though I had applied a moisterizer. It cleared up a stress-induced breakout within a couple of days, and my skin looks the best it's ever looked in the winter.
3. Bobbi Brown Hydrating Eye Cream. Seemingly my photo shoots and event planning projects always seem to pile up at the same time. This results in jam-packed days and very late work nights. I'm not big on heavy face makeup or concealer, so when I have puffy eyes or dark circles, I like to treat the problem with a cream, rather than a cover-up. This particular eye cream is heavy enough that it penetrates the skin, but light enough to be gentle for the sensitive area. It's a definite winner in my beauty book.
4. Josie Maran Coconut Watercolor Cheek Gelée. Especially during winter months when you're trying to combat parched skin, I find that powder blush just doesn't sit well on my skin. This creamy gel option is bar none the best I've tried yet. I also like to embrace the fair skin that comes with the weather, so I steer clear of bronzers and opt for pretty pinks. This blush gives off the perfect rosy cheeks look of an afternoon spent in the snow–but, bonus, from the warmth of the indoors. My hue is called Poppy Paradise.