Skirting the Smoking Ban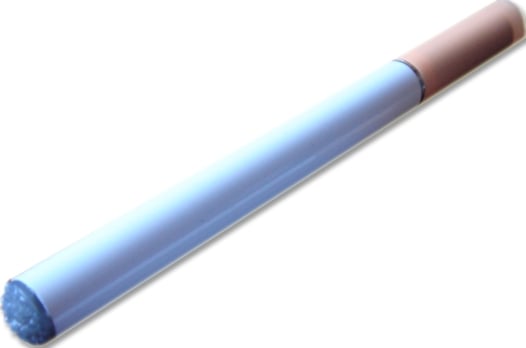 I was out Saturday night in uptown, checking out a new nightclub (you can read about it in the upcoming issue of this magazine), when something interesting happened. I was standing near the edge of the dance floor, you know the area where the people who don't dance stand, when a guy posted up next to me. I noticed he was smoking. I figured the dude must've been an out-of-towner who wasn't aware that smoking in bars, nightclubs, and restaurants has been banned in Charlotte for more than a year now. So I tapped him on his shoulder and said, "Yo, man. They're going to kick you out of here for smoking." To which he replied, "It's an electronic cigarette. This isn't smoke coming out."
Once he said that, I noticed that the tip of the cigarette had a blue light on it. I became intrigued and began to ask him several questions that would've probably annoyed the average partier since I was practically talking over the music. But he seemed happy to answer the questions, and I actually think one of the reasons he was smoking the electronic cigarette was because of the attention it would bring—as he puffed on it, the blue light would get brighter. He said he bought it from Cosmos Café for $10 and that it would last for four days.
Apparently, electronic cigarettes are something that began catching on last year. A Google search led me to several websites that sell them, and many state that e-cigarettes, as they're also known, are an alternative to smoking in places where traditional cigarettes have been outlawed. Some even claim it's a step toward quitting smoking altogether. These battery-powered cigarettes have liquid nicotine in them that when "smoked" releases a vapor that's said to be relatively harmless. So when I thought I saw the guy blowing smoke in the club, it was actually more like a mist.
Since I'm new to all this, I'll let actress Katherine Heigl further explain it as she did a few months ago on Late Show with David Letterman. See video below.