Small Gesture
Inspired wedding guest favors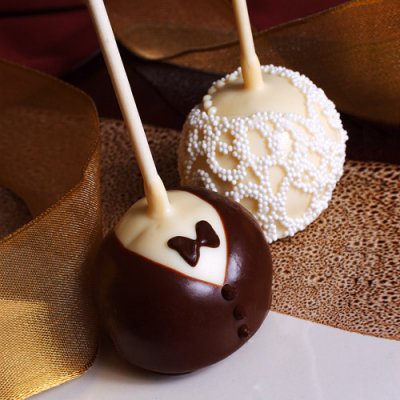 Aside from the obvious design touches that create a compelling environment–florals, centerpiece arrangements, lighting–the list goes on, it's always appropriate to give guests a token of remembrance to take away from your wedding. Wedding guest favors can be as simple as your budget requires. Plus tight budgets allow you to employ some serious creativity. But before you exhaust your resources, simply scroll down. We've scoured all the sites and found 10 unexpected favorites for favors your guests are sure to love.
1. Green Thumb. These mini pots filled with succulents couldn't be more fitting for a low country, rustic affair.
2. Girls Raised in The South. Grits and peach preserves are perfect for the Southern belle.
3. Globetrotter. Leather luggage tags are inspired for a destination wedding.
4. Sweet Tooth. These customized hard candies are too cute.
5. State Pride. Home state engraved wooden coasters make for an ideal takeaway that's befitting of the couple.
6. Let Your Love Grow. Toss out the expected burlap bag concept and opt for flower seeds in a can.
7. Happy Hour. Instead of Bloody Mary mix, why not give out refreshing Limoncello favors?
8. Design Star. For a spread that's special to the two of you, a classic gingham cloth top and bold label design gives a go-to favor a fresh update.
9. Container Store. Cheesecake in a jar makes for a sweet twist on the dessert favor.
10. Shake Senora. For the exotic locale nuptials, a destination-unique favor like these adorable maracas couldn't be more perfect.