Smoky Oasis
In the wake of the restaurant smoking ban last year, Cliff Johnson hopes to work the system to open his own, smoke-friendly bar in southeast Charlotte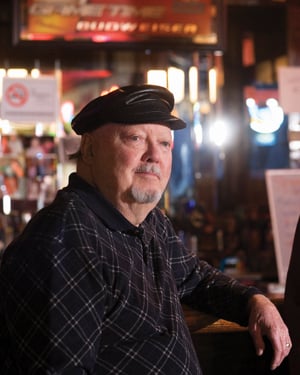 Explain the loophole that will allow you to let customers light up indoors.
The legislation says that you can allow smoking in a private club that serves food and alcohol. By private club, it means that any income you earn has to come from dues paid by members. Our dues would be, we think, $250 for initiation and then $50 a month.
What made you want to take on this project?
Since the smoking ban has taken effect, most of the bars have had to put patios outside, which is okay, but in the middle of winter, the people I go to see are outside, freezing their tushes off. Now, all these old bars, like Jim Arnold's are struggling to get customers.
Besides the Oasis Club, have you taken any other action?
We've been writing to state legislators and city officials … we want to open the government's eyes to show them that it's one thing to not allow smoking in restaurants, but if a bar just serves alcohol, it should be allowed.