So You Think You Want To Go to Private School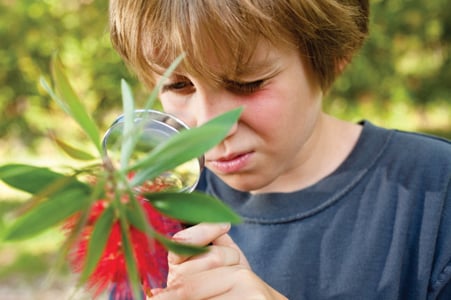 Making the decision to send your child to private school is a big one — and with increasing problems in local public schools it's one more and more Charlotte parents are considering. But with great private schools offering a variety of programs and courses all around the city, the choice to go to private school is only the first of many. You'll need to think about where to go, how much to pay, and how to make sure your child gets into the school that is the best fit. And that's where we come in. We've found experiences that are both educational and fun, asked admissions directors how to handle that bad grade on the transcript, and identified the top schools for giving financial aid. So start reading and take notes — you have decisions to make
Why Go to Private School
Besides the promise of exceptional teaching and motivated peers, private schools can offer students once-in-a-lifetime experiences. After checking out the classes and extracurricular activities at schools across Charlotte, we found a few eyebrow-raising programs that make it clear why private schools earn the rep (and tuition dollars) that they do.
How to Be Admitted to Private School
No matter how excited you and your child are about the perks of private schooling, there's nothing like an intimidating application process to kill the buzz. We talked to insiders at three private schools in Charlotte to find out what to keep in mind when applying.
Where to Go To Private School
With great private schools all over the city, choosing the right one for you and your child can be difficult. After all, you have to think about location, reputation, and, of course, tuition. So we researched the programs at private schools around town and found the ones that offer outstanding student experiences in five areas and then we took a look at high school locations and annual tuitions — all to make your your search just a little bit easier.
Charlotte-Area Private High Schools
See where Charlotte's private high schools are located.