So You Want To Be A Wine Snob
We can help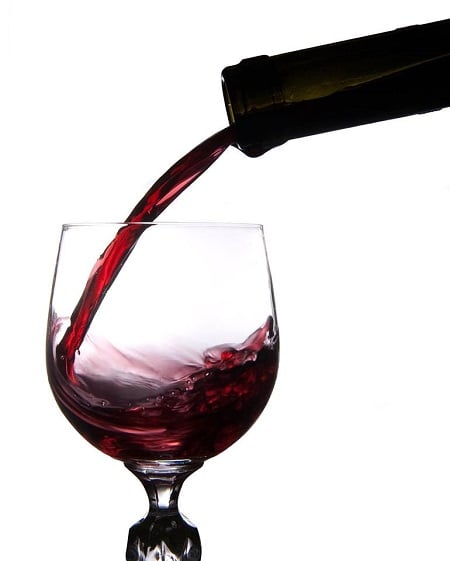 It seems like beer has taken over North Carolina. Not that we have anything against the sudsy, amber-colored beverage, but wine seems to be pushed more and more into the background. For those who truly want to learn and linger on notes of berry and tobacco, melon and earth, we've rounded up the best wine bars to educate yourself.
Foxcroft Wine Co.: Nestled down the road from South Park mall, Foxcroft Wine Co. has been serving up wines by the glass since 2004. In addition to the wine bar, guests can purchase a bottle of their favorite in the shop side. The staff are happy to lead you through whichever wine you like or think you may like, be it the wide assortment of sparkling and rosé or the long list of whites and reds. Bonus, Foxcroft just opened a second location – head to their Dilworth store located at 1235 East Blvd. in Kenilworth Commons.
____________________________
CorkBuzz: A relative newcomer to the Queen City, Corkbuzz is run by Sommelier Laura Maniec and co-founder Frank Vafier. After seeing the success of the shop in New York, the team decided to open a branch in Charlotte, bringing the wine studio south. In addition to being a wine bar where guests can become acquainted with some rarer blends, Corkbuzz offers several wine classes for those seeking a more in-depth learning experience.
____________________________
Vin Master: A wine bar and store with a focus on wines which "minimize man's imprint," Vin Master offers a large retail store as well as a wine bar where you can taste your own selection or choose from a variety of samples. If you can't choose, you can opt for a flight and sample up to three different wines. There's plenty of cushy seating in the urban loft and even an outdoor patio for the warmer Charlotte days.
____________________________
Dolce Vita: In NoDa, Dolce Vita has a large, constantly changing selection of wines and beer. Perfect for date night or a girls night out, Dolce Vita offers things like a large Mediterranean plate with olives and hummus, pizzas, and flat breads for snacking while you sip. There are also tons of spots of stretch out, from couches to outdoor seating to bar stools. Wines are sourced everywhere from France to Spain to Argentina.
____________________________
The Wine Loft: Owned by Sam Kalioby and located across the street from the Publix in Southend, The Wine Loft offers more than 40 selections of wine by the glass and more than 100 by the bottle. There's also light food for pairings with your Merlot or Sauvignon Blanc. The dimmed lights and moody interior make for a memorable date night or upscale gathering.
____________________________
Wooden Vine Wine Bar and Bistro: Court of Masters Sommelier and Wooden Vine managaer, Sarah Argento has hand selected the amazing wines available at this uptown wine bar and eatery. Opened in 2011 by Sommelier David Soper, a JWU graduate, Wooden Vine is a homage to David's upbringing amongst the vines. Ask the wait staff for help – there are more than 350 by the bottle wines.