Social Circle
2014 Bridal Showcase Coverage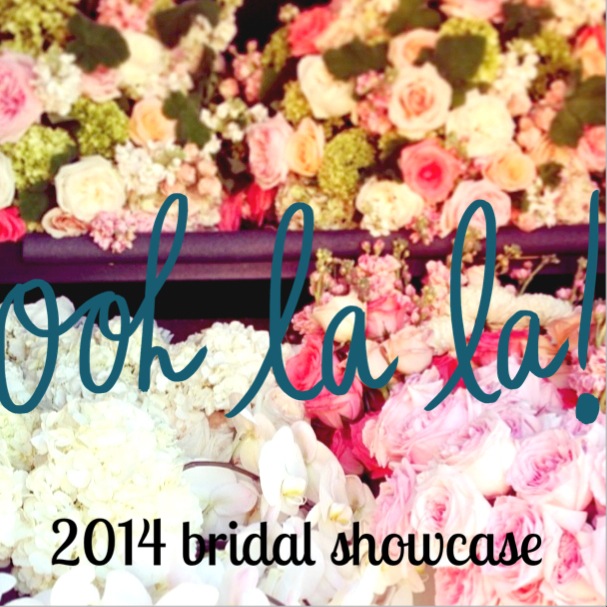 As a creative soul, I'm constantly inspired by the beauty of everyday life, and the never-ending opportunity to capture it in a photo. Hence I have a small addiction to Instagram. The unique way in which each individual interprets reality fascinates and captivates me. So when it ended up that I was sadly unable to attend yesterday's grand Bridal Showcase, put on by Carolina Weddings & Events, I of course, consulted my number one source of visual news: Instagram. I'm forever impressed with the amount of effort local vendors put into creating their respective spaces, but this year, it seems, they truly outdid themselves. Plus, with the way I'm showcasing this year's displays, you can follow all of these fabulous vendors and get daily design inspiration, like I do.
Gilded Age
I'm such a sucker for gold flatware. It's quintessentially glamourous in an Old Hollywood way. Set upon rustic wood and paired with unfussy white hydrangeas, this Classic Party Rentals tablescape is effortlessly chic.
Full Spectrum
This magical ombré floral arrangement is beyond stunning. I'm head over heels for the range of color in these flowers by Lingky.
L.O.V.E.
From the textured linen to a most adorable hanging display, Carolina Weddings & Events' booth was clean and cute with just the right amount of golden glamour. @carwedandevents
Southern Belle
Dainty market lights and whimsical floral arrangements complimented stunning bridal portraits by Lauren Rosenau quite perfectly. @laurenrosenauphotography // photo by @thegracefulhost
Green Thumb
This adorable set-up by Party Reflections has me lusting for luscious greenery and springtime weather. @partyreflections
Best Dressed
The bubbly Kimberly Pixton set up shop with her go-to girls donning some of her gorgeous gowns. Photo by @jnellyjelly
Secret Garden
These beautiful centerpieces by Lily Greenthumb's give so much dimension to the table with a range of height and cascading blooms. @lilygreenthumbs
Color Blind
These gorgeous photo prints on display at the Indigo Photography booth prove that sometimes beauty is as simple as black and white. @stephindigo
Rustic Romance
The Arbors Events created a low country set-up perfect for the Southern Belle bride. With flowers by Willow Floral Boutique and furniture by Maison Dixon Rentals, the outcome was spectacular. @thearborsevents
French Persuasion
This painstaking confection would be sure to give any bride to-be butterflies. Simply exquisite. @ameliesfrenchbakery
{Top photo (edited) c/o @lilygreenthumbs}