Solving the Trust Gap in Education
If we're ever going to solve the achievement gap, we're going to have to do it together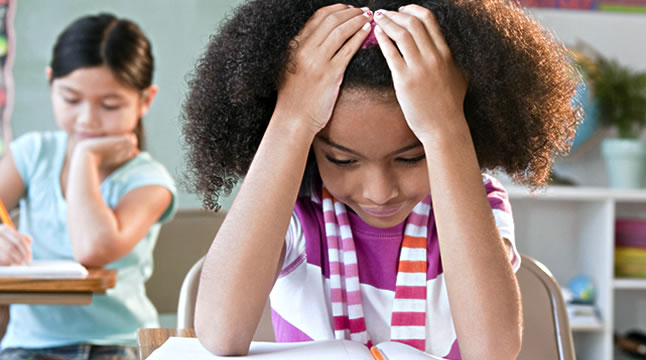 This year, like every year it seems, is a crucial one for Charlotte-Mecklenburg Schools. In November, there will be an election. The Mecklenburg County Board of Education has nine seats, three of which are elected by voters across the county, as opposed to the six elected by a few voters in separate districts.
As of September 1, fifteen people are vying for those three seats. Fifteen! In school board elections, there are no primaries (the board is technically nonpartisan) and there are no runoffs (it's hard enough getting voters to show up once). In 2007, the last time there was an at-large election for the board, 129,004 people, or 24 percent of registered voters, cast votes. I believe the technical term for this November's school board election is "crapshoot."
This is worth noting: the school board has just launched a search for a new superintendent. Also worth noting: last year, the final one of former superintendent Peter Gorman's five-year tenure, was a year of dizzying reform, including school closings, new tests, and wrenching budget decisions. And, also worth noting, there were a lot of 5-4 board votes.
So not only will the next school board, including three of those fifteen candidates, select the new superintendent, it will weigh in on the most recent wave of reforms.
There is a lot at stake.
But to understand where we are, we have to understand where we've been. Until 1957, Charlotte's schools were segregated. Integration did not come easily, though it was not as publicly messy here as it was in other Southern cities. In 1923, Second Ward High School opened as Charlotte's first public high school for African Americans and over time had become the center of a neighborhood called Brooklyn, which was home to thousands of black families. In 1969, in a misguided attempt at urban renewal, Second Ward, which was located where the Mecklenburg Aquatic Center is now, and Brooklyn was razed. Some Charlotteans with ties to the school are still bitter over Second Ward's closing. By the 1980s, almost every school in
CMS was integrated racially and economically, largely as a result of busing kids all over town.
In the 1990s, a group of white parents brought a lawsuit to end forced busing. They won, and the result was the neighborhood schools assignment plan that CMS uses now. Another result: our schools have become resegregated, racially and economically, and the achievement gap was created.
The achievement gap has driven almost every decision the school board has made in the past, let's say, seven years. There are charts and graphs and spreadsheets and computer models that will explain or sometimes completely muddy the achievement gap, but basically it is this: poor, mostly minority kids do worse in school than relatively wealthy, mostly white kids.
Everyone seems to agree that the achievement gap exists, and most people seem to agree that it should not. After that, things get hairy. People can't seem to agree on why it exists, or how to fix it. I talked to more than fifteen local education, community, and business leaders for this story, and each one of them had at least a slightly different take on what CMS's biggest challenges are and how to fix them.
Public education has become one of this country's most complex issues. It has also become one of the most popular. Everyone from Bill Gates to the underemployed guy in the hipster T-shirt camped out in the local coffee shop has an idea of how to "fix"—that's the verb that drives the narrative—our education system. The result is a spectrum of philosophies. At one end is the sort of thinking that has driven education policy for decades: go after the resources. Schools are fine; they just need more money. It's society—poverty—that needs fixing. Let's focus on "people." At the other is what's often labeled as the reform movement: put the resources where they are most needed. Schools are not fine; they are in fact broken. Poverty is always going to exist, hard-line reformers say, so let's work on the schools instead. Let's focus on "outcomes." As is more and more often the case, compromise between the two philosophies is rare.
Each of the controversial, capitalized reforms that Peter Gorman introduced—Strategic Staffing, Pay for Performance, Weighted Student Funding—are attempts at addressing the achievement gap. Each is a stalwart of the reform movement. Each makes practical sense. Put the best teachers in front of the kids who need the best teaching. Shift resources to schools where more kids come from poor families. Pay the best teachers the most so they'll keep teaching. But it's not the what; it's the how. How do you convince teachers to work in the toughest schools? Why does my kid have to go to class in a trailer? How do you decide which are the best teachers?
That's where the arguing begins. In 2009 and 2010, our school board held it together, for the most part, as Gorman began to enact his reforms. Earlier this year, as budget challenges began to mount, holy hell broke loose. As the board was holding public forums to let the community comment on what its priorities should be, Gorman recommended a plan to close schools to save money. Almost all of the targeted schools were in communities made up primarily of minorities. Closing these particular schools was not only a way to save money, it supported both the Strategic Staffing and Weighted Student Funding initiatives (see sidebar), because the kids would be moved to better schools.
Mayor Anthony Foxx's grandfather was a principal of Reid High School in Belmont in the 1960s. After integration, the school was closed and torn down. "For many people, that destroyed a bit of their personal history," Foxx says. "That's what people feel about the closings that happened last year. For some it was a business decision, and for some it was a very personally felt loss." For others, it brought back bad memories of the closing of Second Ward. The forums became shouting matches. One was shut down early by board chair Eric Davis. There were marches. The board changed its mind weekly over which schools to close. Politicians of every stripe were blamed and vilified. Things got ugly.
Around the same time, Gorman was pushing through a plan to change how teachers are paid. Called Pay for Performance, it would attempt to reward the best-performing teachers, as opposed to the ones who had been teaching the longest. A private foundation provided money to design and implement a series of new tests—these in addition to the ones required by the state—to attempt to tell the good teachers from the bad ones. Teachers had questions. Parents had concerns. Some board members had doubts. With a few close board votes, Gorman pushed it through anyway. This did not help the situation.
In June, Gorman quit. A few weeks later, state test scores were released. For the first time in several years, CMS students did worse than they did the previous year.
So here's what we have: much of the African American community angry with the school board and staff. Teachers resentful of the administration. Parents confused and wary.
Attempts to solve the achievement gap have created a trust gap. The trust gap is along racial lines, but it's also along socioeconomic lines, and it's between those in power and those not in power. Listen:
"There's a lot of misinformation out there, which breeds fear and leads to a lack of trust," Bill Anderson told me. "The African American community is still stinging from the school closures. There needs to be some healing." Anderson runs MeckEd, a local foundation that promotes achievement in CMS. He's retired from the district, where he was a teacher, coach, principal, and administrator.
Attempts to solve the achievement gap have created a trust gap. The trust gap is along racial lines, but it's also along socioeconomic lines, and it's between those in power and those not in power.
"This [past year] really set the school system back," John Maye told me. "I hope the new school board will consider being perceived as trustworthy because of the decisions they make. Take a look at what happened last year in a few situations. The black community looks like it lost everywhere."
Maye was a founder of Save Our Schools, a group that sprang up last year during the controversy over the school closings.
The events of the past year and the way they were handled by CMS "stirred up a wake of distrust and interest that wasn't addressed," Kathy Ridge told me. She led MeckEd before Anderson did.
"The largest challenge facing CMS right now is to win back the faith and trust of the teachers and the administrators in the system that was totally devastated by the previous administration." Judy Kidd said that. She teaches at Independence High School and is president of the Classroom Teachers Association of North Carolina, a dues-paying organization that represents teachers.
I could go on. But what it comes down to is this:
While adults argue, this year, more than 135,000 kids will go to school. Some are homeless. Some live in mansions. Most fall somewhere in between. They dream of futures or are resigned to accept the present. They puzzle over math, write essays, look forward to lunch, discuss their favorite and least-favorite teachers. They get nervous around girls, shy around boys. They learn to read. They vie for a starting spot on the soccer team or first chair in trumpet. They worry too much about what they are wearing. They take tests, they take tests, they take tests.
Fifteen candidates. Three open seats. A search for a new superintendent. A divided community. Much at stake. It's easy to get caught up in arguing the issues, in arguing for your plan or against someone else's. Almost everyone I spoke with made a similar plea to the board and staff: whatever you do, do it together. Explain what you are doing, and why. Listen thoughtfully, to each other and everyone else. Respond. For if we solve the trust gap, we go a long way toward solving the achievement gap.
See how 5 CMS Public Officials Weigh In on Adjusting the Gap and discover The Making of a School Board.