Somebody's Having A Monday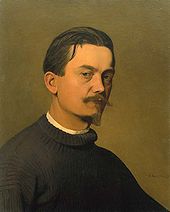 Having a case of the Mondays? Maybe a dose of culture is what you need. A program at The Bechtler — Modern Mondays — starts the week off with a lunch-hour art history lesson. The discussions are more than lectures; they're an open forum. Learn more here.
On Monday, Aug 8 at noon, Karen Stock, professor of fine arts at Winthrop University, will discuss lithographs by Félix Vallotton. Afterward, participants can tour the exhibition Crimes and Punishments: Works by Félix Vallotton in the gallery.

Vallotton was a Swiss painter active in the late 1800s-early 1900s and is closely associated with developing the woodcut as a modern art form. Liven up your lunch hour with Modern Mondays.