Something's Fishy
"Songs of the Fisherman" on view at UNCC's uptown gallery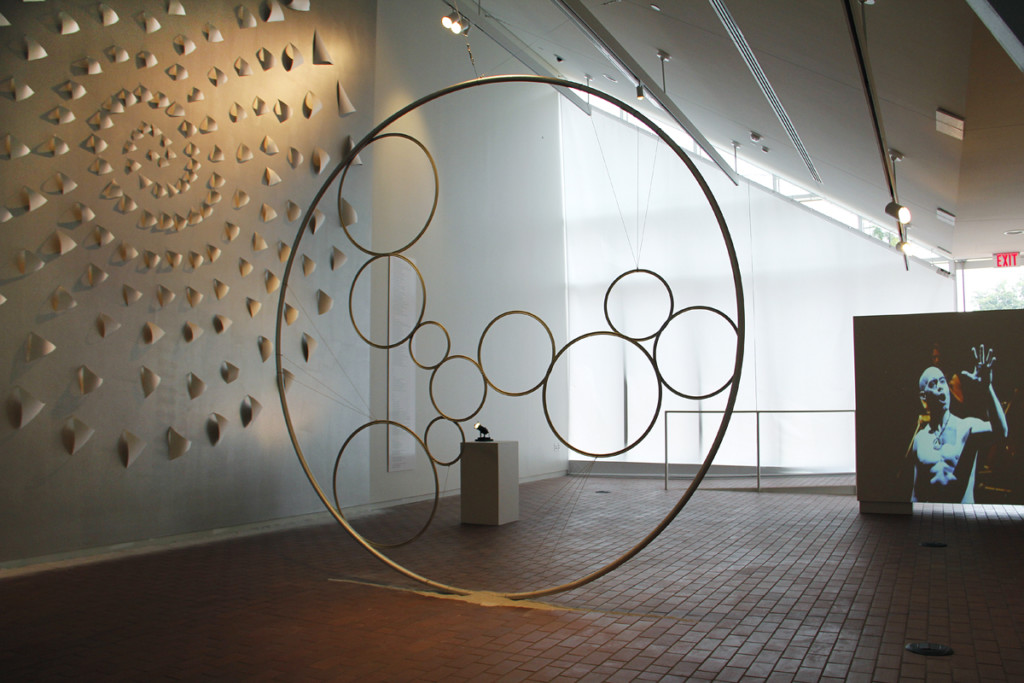 If you work downtown and need a mental and emotional midday escape, UNC Charlotte has just the thing.
The innovative programming continues at UNC Charlotte's uptown location. The university's Center City building is home to a summer experiment called "Songs of the Fisherman," on view at the Projective Eye Gallery through August 8.
The news release describes the show as "an aesthetic meditation on life's journey." Not the usual stuff being contemplated by banker types in the central business district.
The gallery installation features sculpture and design by Anita Easterling, assistant professor of Scene Design in the Department of Theatre, and video projection of the university's production of the chamber opera, "Songs of the Fisherman." The artists' aim is to remove the distance between viewer and performer. Visitors are invited to both physically and imaginatively enter the world of the opera. In other words, visitors become participants in the experience.
With music by Timothy Nelson and words by Andrew Albin, "Songs of the Fisherman" premiered on the campus of UNC Charlotte in January. The text examines life and death, alienation and reconciliation, permanence and impermanence, struggle and acceptance, and the passage of time. Allusions to Homer's Odyssey, Biblical scripture, and Chinese legend weave through imagery of the natural word – the moon, sea, stars, and sand. Sort of like a beach vacation … with a little melancholy thrown in.
For more information, visit www.coaa.uncc.edu