Speed Dating, Parade of Beads, Missed Connections Party, Cuddle-You-So-Hard Bar Crawl and More, Feb. 12-Feb. 15
Whether you've got plans with your sweetheart or not this weekend, we've got you covered this Valentine's Day from speed dating to wine tasting to bead throwing.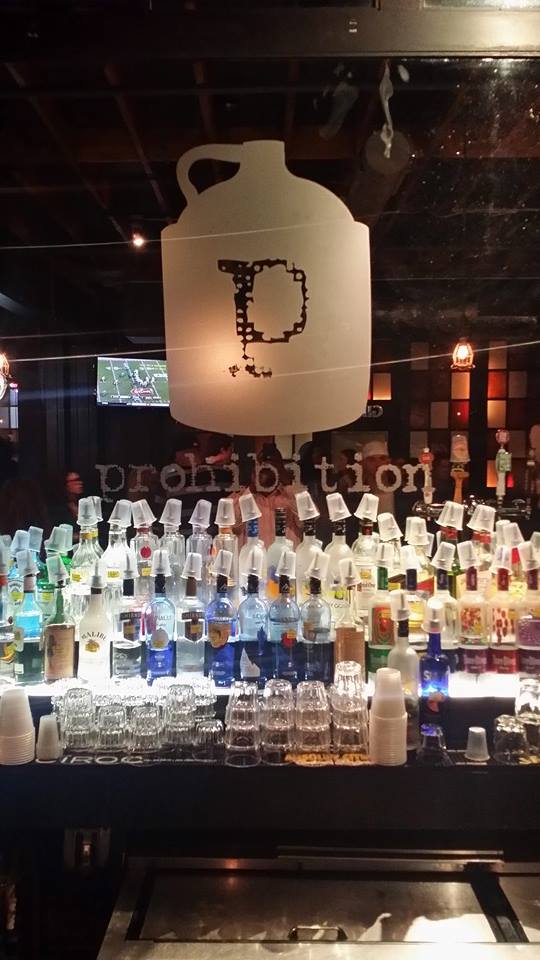 Whether you're seeing 50 shades of red this weekend or Fifty Shades of Grey, fear not. We've got your Valentine's Day plans covered. Whether you're bringing your sweetheart out, sharing Galentine's Day with your girls or planning a night out with the boys, you're in for another good weekend, Charlotte. See y'all out there.
Thursday, February 12
Tour of Champions Tap Takeover
You'll certainly feel like a champ after going to this event. From 6 p.m. until 9 p.m., enjoy free food, $4 flights of four, raffle prizes and $3.50 drafts. Come win the night at Prohibition, 200 N. Tryon St., http://prohibitionclt.com/.
UNCC Confessions Spotlight Speed Dating
Just in time for Valentine's Day, this event gives you three to five minutes with a person to figure out if you want to spend the rest of your life (or a coffee) with him or her. Color-coded nametags will let you know what a person is looking for (friends, relationship, fun). The event, which starts at 7 and features a social after the event, is also LGBTQ-friendly. Registration's required for this event, and is $5. Find your Valentine at Red @ 28th, which is at 9539 Pinnacle Drive. Sign up here.
Friday, February 13
Parade of Beads
You'll think you're in Cajun Country for this one! The fourth annual Parade of Beads transforms the Queen City into the Big Easy, and you're invited to the party. The parade features street performers, Mardi Gras King Cake and the traditional New Orleans drink, Hurricanes. Bands, a DJ, local team mascots and cheerleaders will also fill the courtyard surrounding the EpiCentre. The event is free, but you can buy VIP tickets for $15, which include a Charlotte Mardi Gras T-shirt, a Hurricane cup and a dozen throw beads. The party starts at 7 p.m. at the EpiCentre, 210 E. Trade St. CharlotteMardiGras.com.
Business After Hours
Join the Charlotte Chamber of Commerce for some after-work unwinding and bowling from 5:30 p.m. until 7:30 p.m. Admission is free for Chamber members and $15 for nonmembers. StrikeCity is at 210 E. Trade St. Register here.
Prohibition's Four-Year-Anniversary Party
Prohibition is turning four tonight, so come on out and celebrate. Four winners will get to spend a minute in a money machine for a chance to win big. Drink specials include $4 you-call-its. The party starts at 9 p.m. at 200 N. Tryon St., http://prohibitionclt.com/.
Stoplight Party
A $10 ticket to this event buys you entry for a buffet from 8 p.m. until 10 p.m., free admission to Bubble and Suite, an entry into several raffles for $25 gift certificates and, of course, a spot in the pre-Valentine's Day stoplight party to find your own Valentine. Like any stoplight party, you'll get a green, yellow or red wristband to show people if you're on the prowl or not. The party is at Whisky River, 210 E. Trade St. Buy tickets here.
Martini Mayhem
If you like 'em shaken or stirred, this is the place for you. A $30 ticket buys you entry and five Grey Goose martini samples. Come to Bubble, 210 E. Trade St., starting at 8:30 p.m. to sip and enjoy this party. Buy tickets here.
Fifty Shades of Stud
The name is just what it sounds like. Featuring the Studs of Steel, this ladies-only event from 7 p.m. until 11 p.m. will leave you hot and heavy. Get your dollar bills ready, ladies. BAR Charlotte is at 300 N. College St. Register here and get free admission before 8 p.m.
3DX Tour
Bringing together 3-D visuals, stage effects and electronic dance music (EDM), this event is the true partier. Label, well, labels it as the "next revolution in EDM world." The party starts at 10 p.m. at 900 NC Music Factory Blvd. Tickets are $15 and you can buy them here.
Saturday, February 14
Singles Awareness Cruise
Set sail on this anti-Love Boat. This singles cruise is for those spending the Day of Love on their lonesome. Pre-party and registration starts at 7 p.m. The cruise is from 8 p.m. until midnight. Cast away at Mojo's Pub, 19901 Holiday Lane in Cornelius. Tickets for two (bring a friend!) are $20 and a single ticket is $15. Purchase tickets here.
Saxy Serenade
Vapiano's Signature Saturdays takes a sultry swing with singer Shableek and DJ Shogun. The event features $8 Valentinis and a chance to win Valentine's Day giveaways. Free admission before 11 p.m. Showtime starts at 8:30 at 201 S. Tryon St. eddietainment.com
Missed Connections Party
Come meet the boy of your Craigslist dreams tonight at Prohibition's Missed Connections Party. Or just forget about how you never talked to that girl in the elevator. Either way, this event features $3 Bleeding Heart shots, $4 beers and $5 liquor drinks. Your happiest of Valentine's Day begins at 200 N. Tryon St., http://prohibitionclt.com/.
Valentine's Day Wine- and Beer-Tasting Tour
Bring your sweetheart or friends to this beer- and wine-tasting tour. A $69 ticket includes roundtrip transportation from either Uptown or University, up to 10 specialty wines and six beers for tasting, on-board refreshments during the travel to Morgan Ridge Vineyards and a tour of the vineyards. Pick up is at both the Westin Hotel at 601 S. College St. or Dick's Sporting Goods, 8809 JW Clay Blvd. at 10:30 a.m. The event lasts about four hours. Register here.
Cuddle-You-So-Hard Bar Crawl
The first 500 bar crawlers receive a free Valentine's Day candy necklace at check in. Need we say more? Start the night at 5 p.m. at Fitzgerald's, 201 E. Fifth St., and crawl your way (in any order) for free to Prohibition, Roxbury, Ri Ra Irish Pub, BAR Charlotte, TILT on Trade, SIP, Vida Vida, Bubble, Whisky River, Tin Roof, Suite, Howl at the Moon and Local on 5th. Each bar has $3 Corona and $3 Corona Light specials. Tickets are $15 and are available here.
Ballantyne Ball
This inaugural black-tie-optional masquerade ball is partnering with the Isabella Santos Foundation to help fight cancer. The cocktail reception starts at 6 p.m., at the Ballantyne Hotel,10000 Ballantyne Commons Parkway. Don't forget your mask. Tickets are $200 and are available here.
Sunday, February 15
Bartender's Ball
Join some of Charlotte's service industry's finest at the 14th annual gala that, this year, benefits Project HALO, a no-kill animal rescue group. Tickets are $60 and $50 for service industry employees (That's you, bartenders) and include top-shelf liquors, a full array of beers and food from Charlotte restaurants. The gala is providing free shuttles from the EpiCentre. Semi-formal attire is strictly enforced. The ball starts at 7 p.m. and lasts until the clock strikes midnight at the Metrolina Tradeshow Expo, 7100 Statesville Road. Buy tickets here.
Bartender's Ball After Party
Hopefully you have President's Day off for this after party. Starting at midnight, come out to StrikeCity for $5 Bloody Marys and $4 mimosas. Oh, and there's bowling there too. The party is at 210 E. Trade St., https://www.facebook.com/strikecityclt.
Martini and Poetry Sunday
Hosted by Queen Sheba, come enjoy spoken word, comedians, singers and the like. The audience selects the cash winner of the evening. Drink specials include $5 wine and $6 martinis. The cool-vibes night starts at 7 p.m. at Apostrophe Lounge, 1440 S. Tryon St. Tickets are $5 and can be bought here.
Mark Your Calendar
Thursday, February 19
Dusk Till Dawn Social Series
Are you ready for the next edition of #DTDsocial? Charlotte magazine invites you to an EpiCentre hotspot for an evening of mixing, mingling, drink specials, and complimentary appetizers. 5:30-7:30 p.m. Free admission; RSVP requested. Mortimer's Café & Pub, at EpiCentre, 210 E. Trade St., www.charlottemagazine.com/DTDSocialSeries.
Verify dates, times, prices, and other info at the web addresses listed for each event.
Be sure to bookmark www.charlottemagazine.com/Blogs/Dusk-Till-Dawn to stay plugged into Charlotte's nightlife and social scene. Click here to sign up to receive the weekly Dusk Till Dawn e-newsletter.
Want your event featured in Dusk Till Dawn? Follow me on Twitter @Jared_Misner and let me know about your event or send me an email at dusktilldawnblog@gmail.com.