Speed Street, Adult Prom, Kiss Anchor Island Kickoff, Day Parties, and More Memorial Day Weekend Events (May 22-25)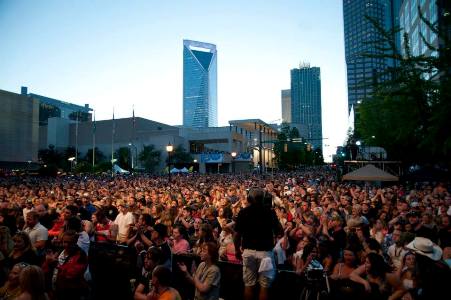 Memorial Day weekend is always a festive time in the Queen City. Here's a list of 25 social events and parties… get in where you fit in!
Coca-Cola Speed Street (Thursday-Saturday)
Thursday, May 22
Friday, May 23
[Click » below to go to next page of this weekend's events list.]
Saturday, May 24
Sunday, May 25
Be sure to bookmark www.charlottemagazine.com/Blogs/Dusk-Till-Dawn to stay plugged into Charlotte's nightlife and social scene. Click here to sign up to receive the weekly Dusk Till Dawn e-newsletter. Follow me on Twitter @HollidayInk; email me at jarvish@grownpeopletalking.com.
[Click « below to return to first page of this weekend's events list.]