Spin City: A Guide to Urban Biking in Charlotte
With new bike lanes, greenways, and a bike-sharing system, Charlotte is friendlier to bikes than ever before. Here's your guide to navigating the best commuter routes, mountain trails, and two-wheeled adventures in town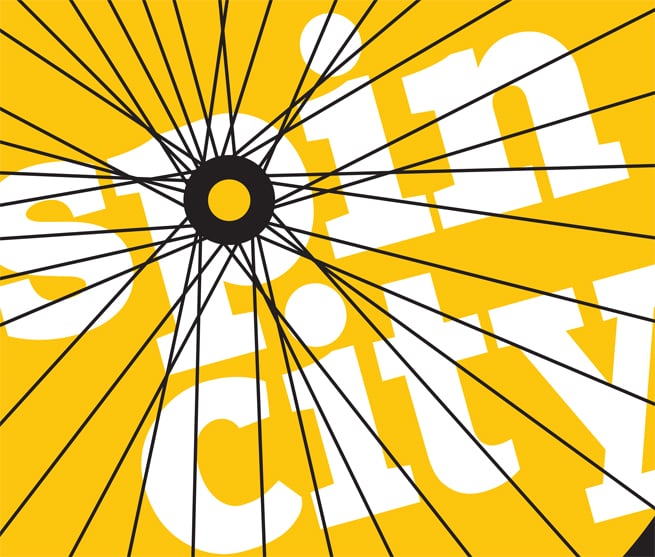 When Keith Sorensen moved here from Ohio nine years ago, he was certain that Charlotte was "no place for a cyclist." Working as a bicycle messenger, he got sick of drivers yelling at him to get off the road, throwing things at him, knocking him off his bike. "It feels like sometimes the streets are a territorial battleground," says Sorensen, 38, who now works as a planning technician for the Town of Indian Trail.
But he got to work building a community anyway—helping to found the Trips for Kids Re-Cyclery north of uptown, a sort of co-op where people can fix up their own bikes, volunteer their time to earn a bike, and refurbish used bikes, which are sold to support biking programs for kids. "It's a place where somebody of little means can still obtain a means of transportation," Sorensen says.
Over the years, Sorensen watched the culture of biking in the city change and kept pushing it forward, joining the board of the Charlotte Area Bicycle Alliance. Collisions between cars and bikes still occur with sobering frequency (see page 76), but improvements have been made.
In 2003 the city had just one mile of bike lanes, says Ken Tippette, bicycle program manager for the Charlotte Department of Transportation. Now there are 70 miles. City officials don't track the number of bike commuters, but the number of times people bring bikes on city buses has grown from 19,000 in 2001 to almost 100,000 in 2012. And these commuters are not just diehards in spandex—they are parents, software engineers, government employees who pay their taxes and enjoy their pub crawls but prefer to avoid rush hour on I-485.
They take advantage of continually expanding greenways, bike paths along the light rail tracks, and the B-cycle bike sharing system, which debuted last year. City Council's transportation committee has discussed a proposal (as yet unfunded) to link existing greenways and form a bikeable trail from Pineville to the Cabarrus County line. Charlotte Center City's 2020 Vision Plan, approved by City Council, calls for additional bike lanes, bike racks, and shower facilities for bike commuters. "Seems like every time I go out and ride my bike somewhere around Charlotte, there's another bike lane," Sorensen says.
In other words, there's never been a better time to dust off the cruiser in your garage and take it for a ride. We've compiled advice from local bike commuters, safety experts, bike messengers, and mountain bikers on the best way to navigate urban streets and wooded trails. No bike? No problem. You can pick up a used one at the Re-Cyclery. No excuses. Grab a helmet and get moving.
BONUS: Check out biking tips and profiles of bike commuters
ALSO: Read our exclusive article, 'The Memory Keeper.' Every cyclist has a story about a close call, a bad crash, or worse. Weldon Weaver wants to make sure no one is forgotten
MORE: A profile on Charlotte's ultimate biker, Bill Fehr